Weight-Loss Strategy For Eating Dessert
How to Eat What You Want Without Messing Up Your Diet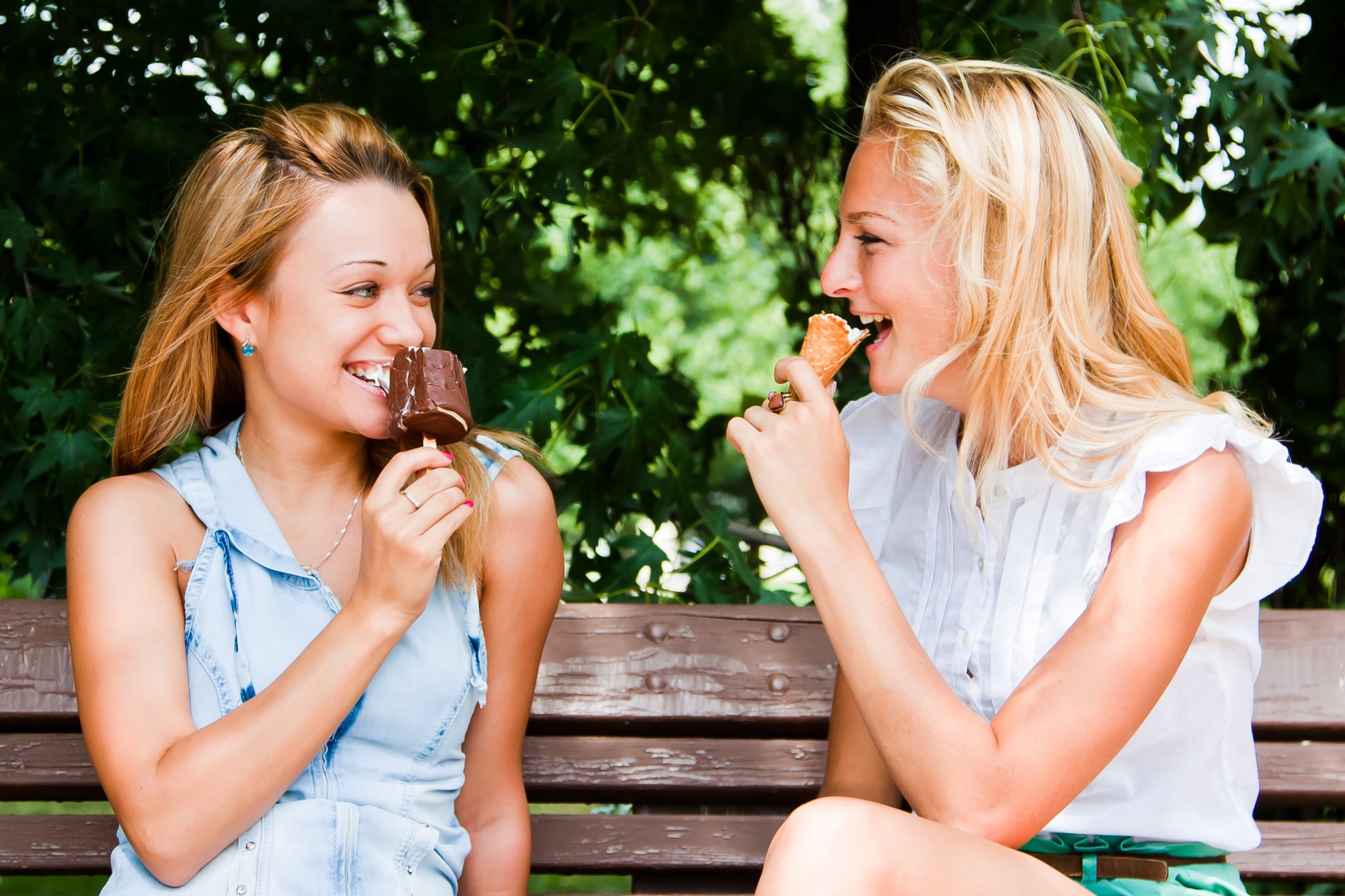 There are many ways to clean up your diet, but when it comes to those not-so-healthy yet irresistible comfort foods, there's an art to enjoying and avoiding them as well. While some trainers and nutritionists swear by cheat days once a week, a no-holds-barred day of eating can trigger overeating issues in some people. If you avoid cheat days for that reason, other strategies can help you enjoy your favorite indulgences without the guilt — like this tip from celebrity trainer Joel Harper.
The Tom Tom Runner spokesperson and Dr. Oz's go-to exercise expert doesn't believe in setting aside a day to indulge. "I don't believe in cheat days; I think it is a negative word and a waste of energy by enabling feelings of guilt and self-hatred to grow," Joel says. "I believe in enjoying life and [that] food should be enjoyed." Instead, he recommends a different approach: calculate the cost of your treat in a certain amount of exercise, then go for it if that treat is worth it. "If I want it, I am going to eat or drink it, but if do, it is going to come at a cost," he explains. "The next day I make up for it by running the stairs of my building or going for a longer bike ride. Next time it is in front of me I will remember the stairs and think, 'Is it worth it or not?' and then proceed accordingly." Putting an exercise price on all those temptations, no matter how arbitrary, can help you make a firm, smart decision on whether to go for it — or whether you'd rather use your effort on something you've really been craving.
Whether it's a cheat meal, a cheat day, or calculating the cost of that cupcake in exercise, which strategy works for you?