The Weight of the Nation Facts
5 Notions About the US Obesity Crisis From HBO's The Weight of the Nation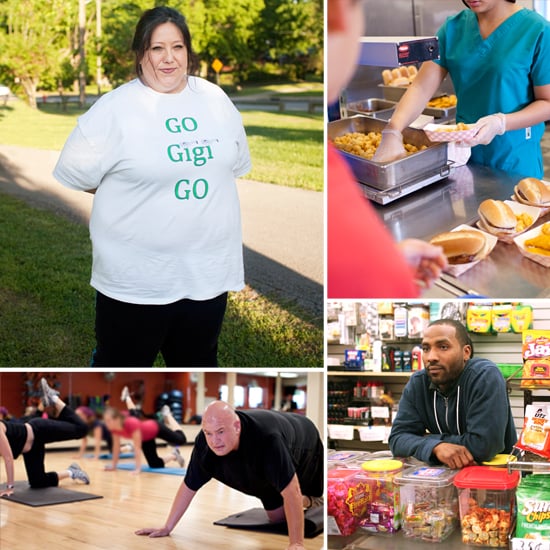 HBO Documentaries recently launched a four-part miniseries, The Weight of the Nation, about the status of health and the implications of obesity in the US today. The miniseries offers insight of leading doctors, professors, and policymakers balanced with tales of hope, hard work, and sacrifice proving how ordinary people can make big changes regardless of their circumstances. While each part of the docuseries is chock-full of fascinating facts, stats, and quotes, here are a few from some of the experts who I found absolutely riveting to watch.
"How many people in this society are able to maintain a healthy weight? A third or less."

Shiriki Kumanyika PhD, MPH, professor of epidemiology from the University of Pennsylvania gives this staggering statistic to show how there is something broken in both our current health and food systems. It's harder than ever to stay fit and healthy if you go with the flow of the country and don't make big changes in your diet and exercise patterns.

"Being wealthier is not nearly as protective over obesity as it used to be."

While it's a sad story ingrained in The Weight of the Nation, historically, the poverty-stricken deal with more rampant issues of obesity. But Marlene Schwartz, the deputy director at the Rudd Center for Food Policy and Obesity at Yale, explains that while the relationship between obesity and socioeconomic status was linear, more recently, everybody's rates have gone up.

"We [women] fight against losing weight in our hips and thighs. And the reason we're programmed that way is that we rely on the calories in our hips and thighs evolutionarily to provide us with calories for breastfeeding or to help sustain a potential famine while we're pregnant."
Metabolism investigator at the University of Texas Southwestern Medical Center Deborah Clegg explains that this is not a myth! It's more difficult for women to take off weight in "problem" areas due to evolutionary causes that were once advantageous but are no longer serving our bodies.
Keep reading for more interesting quotes from The Weight of the Nation.
"Being successful [in weight loss or maintenance] for a year or two doesn't mean you're going to be able to go back to eating at the rate that would be appropriate for a person who never lost weight."

Rudolph Leibel of Columbia University Medical Center explains why maintaining weight loss varies between people. Leibel provided an interesting example: "Consider two individuals same gender, same age, exactly the same body weight one of whom is at that body weight as a result of a 10- or 15-percent weight reduction . . . The weight-reduced individual will be requiring about 20 percent less calories per day relative to what somebody of that weight who's never lost weight would eat." I found this to be such an interesting, clear-cut example of how individuals who have struggled with being heavy have to fight twice as hard to keep the weight off. It's also a testament to the inability of fad diets to help people maintain a healthy weight loss and not yo-yo.

"Juice is just like soda . . . there is no difference."

Robert Lustig, a pediatrician at UCSF Benioff Children's Hospital, says that many juices and juice drinks have as many or more calories than soda. Squeezing all that tasty juice out of the fruit may be completely delicious, but you're losing the fiber of the fruit when you do this.
Did you watch this documentary series? Were there any quotes or facts you found intriguing? Share below!