Weight Training Can Burn More Calories Than Cardio
Which Burns More Calories: Cardio vs. Strength Training
Cardio has always been my go-to type of exercise when it comes to burning calories. Although going for a bike ride or jog does burn major calories, a recent study from the University of Southern Maine shows that weight training may offer more bang for your buck in the calorie-burning department than cardio.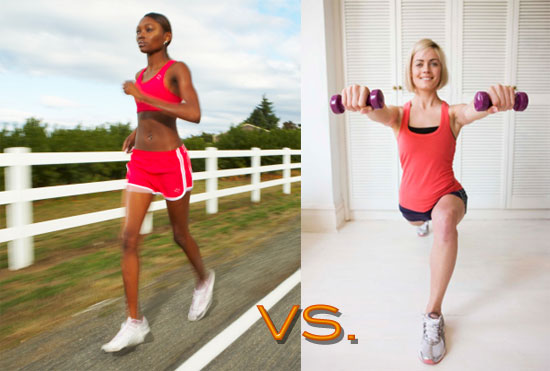 Participants in the study burned as many calories doing 30 minutes of weight training (it doesn't mention what types of exercises or the equipment used) as they did going for a 30-minute run at a lightening fast six-minute-per-mile pace. Since running at that speed for that long is better left for those training for winning marathons, it seems that if you're looking to burn calories, strength training is your best bet.
Aside from burning calories, weight training also makes you stronger and gives your muscles that chiseled look you're after. As if that wasn't enough, strength training also boosts your metabolism, with some exercise physiologists estimating that the body continues to burn calories for up to 36 hours after your workout.
Need some ideas on weight training exercises? Check these moves out. Regardless of this study, I would love to run a six-minute-per-mile for 30 minutes.