Weight Training For Weight Loss
What to Do in the Gym If You Really Want to Lose Weight
If you're a cardio queen who hasn't heard that the secret to fast weight loss isn't on the treadmill, listen up: it's time to step into the weight room and start seeing results. Here's why.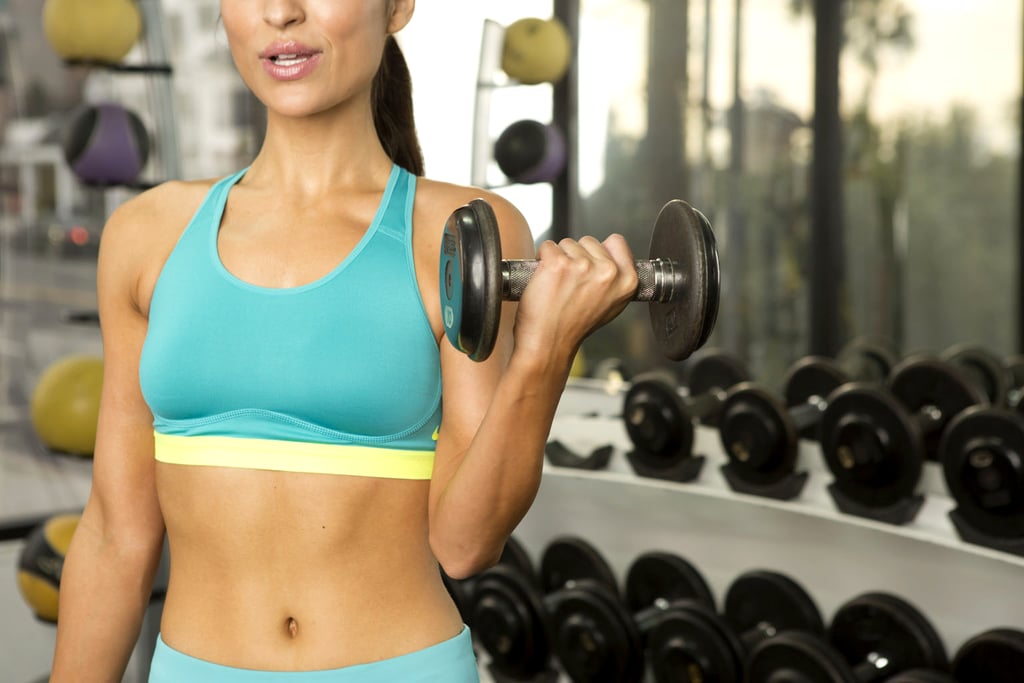 You'll burn more calories: If you want to maximize your metabolism's potential, building muscle is the way to do it. The more muscle you have, the higher your body's fat-burning potential, so pick up some weights in order to burn more fat faster.
You'll see the results you want: Cardio may shrink your size, but if you want to shape certain body parts, it's time to focus on defining muscles. Trainer Tia Falcone, who helped former Miss America Nina Davuluri lose 50 pounds, tells us why a cardio-only routine won't cut it: "All your flaws will be the same, everything will just be smaller," she warns. Instead, she recommends picking up weights that challenge your body in order to really see the changes you've been looking for.
You can work out less: Weight training allows you to be efficient with your workouts and still see results. You'll sculpt enviable muscles that won't make you look bulky. Tia prefers weight training over strength training without weights because she says it's "what's going to get you the most amount of muscle the quickest." And celebrity trainer Katy Clark agrees: to change your body, you need to consistently go for heavier weights that fatigue your muscles by 10 repetitions.
Have we convinced you to stop being a slave to the treadmill and start lifting weights? Here's how you can incorporate weight training into your weight-loss routine:
Be inspired with these weight-training weight-loss success stories:
Image Source: POPSUGAR Photography