Weight Watchers Before-and-After Weight Loss
Sarah's Trick For Healthy Eating Out Might Just Be the Key to Weight Loss
One of the best things about Weight Watchers is the freedom to keep eating the foods you like, as long as you keep track of it and stick with your point range. That was one of the things that helped Sarah T. stick with the plan and take off an impressive 131.6 pounds. She combined her Weight Watchers plan with a fun workout routine — dancing — to make the transformation and keep the weight off.
Sarah Before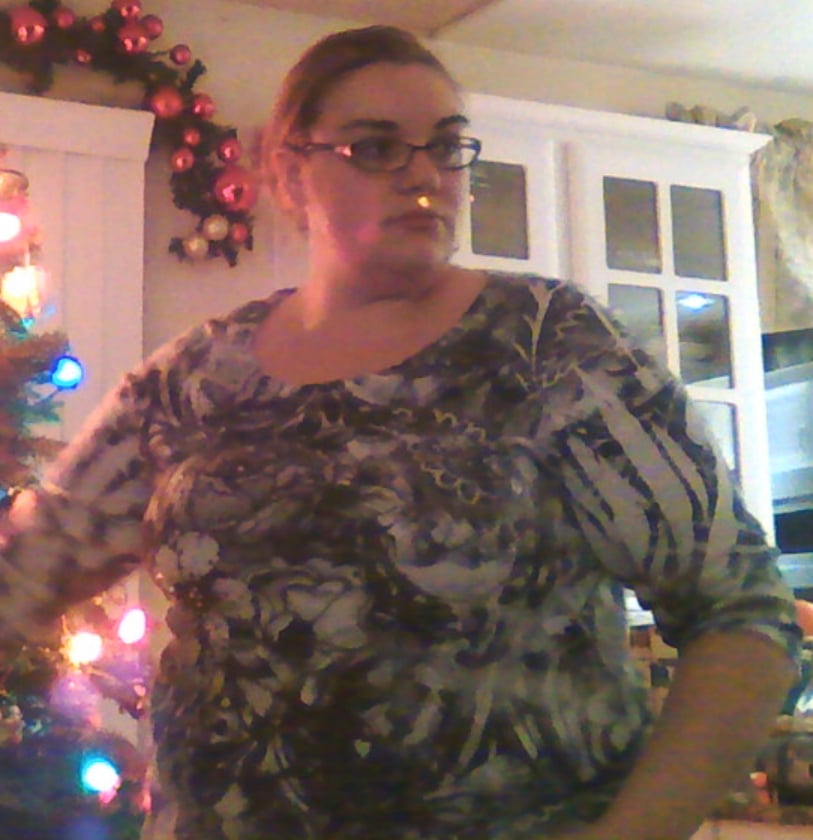 POPSUGAR: What was the moment or motive that made you decide to start your journey?
Sarah T.: In 2012, I saw a picture of myself, and I couldn't believe how big I was. I had somehow convinced myself that even though I was "overweight," I "carried it well." The picture I saw broke that illusion pretty quickly.
PS: What made you choose Weight Watchers?
ST: My sister had been part of Weight Watchers for a few months prior to my joining. She had asked me a few times to go with her. I'm glad I did. I love the versatility of the program and the control I've gained over my eating habits.
PS: What's your favorite way to work out?
ST: I have a rare disability called Epidermolysis Bullosa. Long story short: most forms of traditional exercise result in my skin blistering. (Ew). I usually opt for low-impact workout DVDs I can do in my air-conditioned house. My favorite is the Weight Watchers Punch! Kickboxing DVD.
PS: What's your weekly exercise schedule?
ST: I try to do a short workout every day. I walk for 20 minutes, or I plank for a minute, or I dance while I'm at work. I don't have a set schedule because I like my lifestyle flexible.
PS: How do you keep workouts exciting?
ST: Music! I love listening to music and moving to it.
Sarah After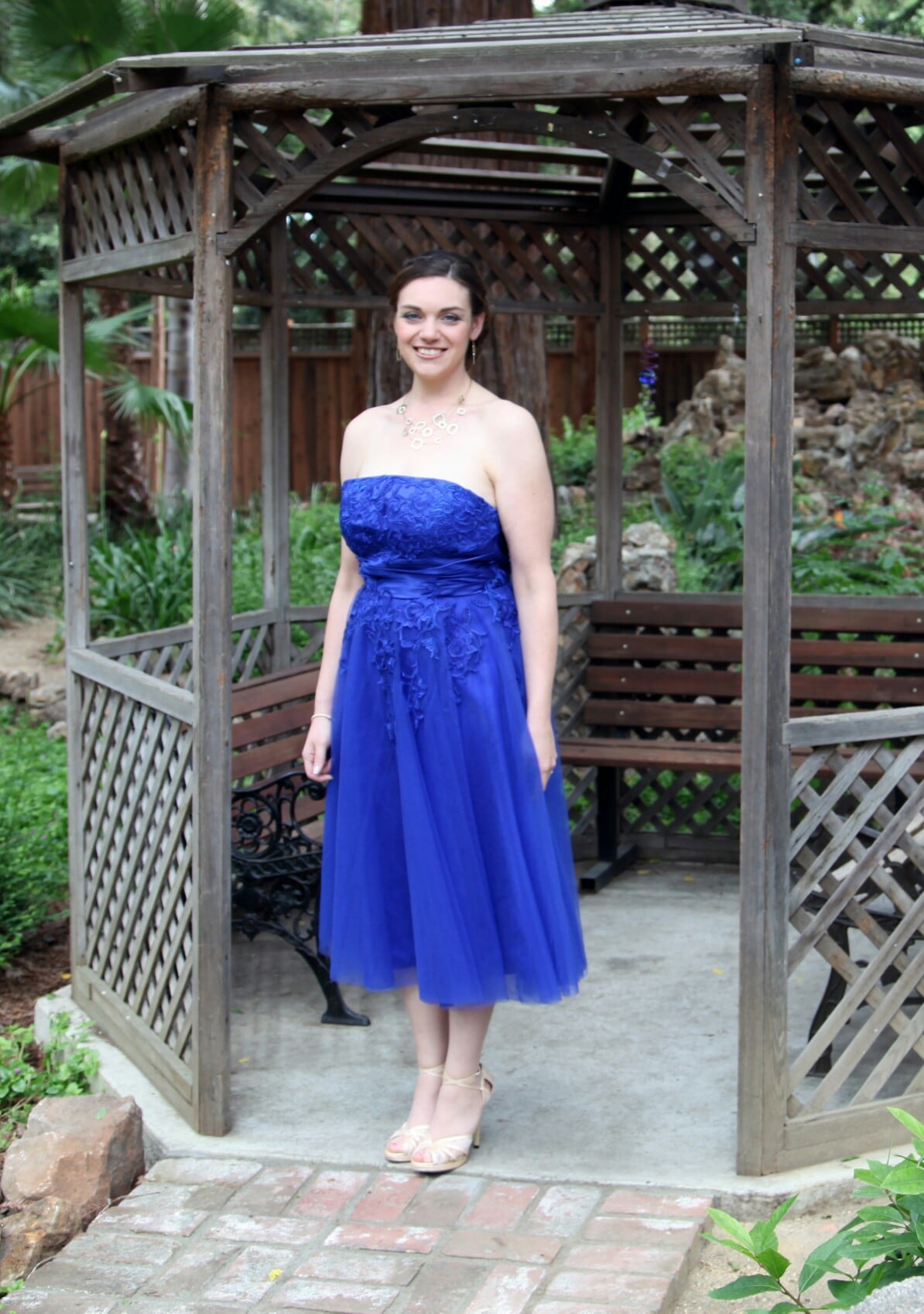 PS: How much weight have you lost?
ST: At my last weigh-in, I had lost 131.6 lbs. I started Weight Watchers in January 2012 and reached my goal weight in July of 2015. I became pregnant with my second child in February of 2016 and rejoined Weight Watchers in October of 2016, eventually leading to my total weight loss of 131.6 pounds. So all in all, it took about five and a half years.
PS: What was the first big difference, other than the number on the scale, that really made you feel proud and excited?
ST: I've always been big — even in high school I was wearing size 18 pants. I think the moment I wriggled into a size 16 was my first big, proud moment. I now wear size 8!
PS: How do you track your weight loss?
ST: I track through WW at the meetings. I go to as many meetings as I can and weigh-in once a week.
PS: What's a typical day of meals and snacks?
ST: I usually graze throughout the day and have a full dinner with my family. I have fruits and vegetables stocked at my house so that I can snack guilt-free whenever I feel hungry. I try to have some lean protein around lunchtime and at dinner.
PS: Do you count anything other than Smart Points? Why or why not?
ST: I do not count anything other than Smart Points. One of the reasons Weight Watchers worked for me was because of how easy they make it. When I start worrying about numbers outside of that: calories, fats, sugars, it becomes too complicated and I give up. I trust the program, and it has worked remarkably.
PS: What's the range of Smart Points you eat per day?
ST: I eat anywhere from 29 to 40 Smart Points per day with a target of 36. Some days I have better food options than others, and sometimes I want to splurge.
I love listening to music and moving to it.
PS: What are the healthy staples that are always in your fridge?
ST: I always have bananas and lean chicken on hand. I eat at least one banana a day, and chicken is my go-to dinner option. Aside from that, I try to keep my food options varied.
PS: How do you strategize for meals out?
ST: I take a look at the Weight Watchers app and find a meal that fits in my budget, and I pre-track it. If the restaurant is not in the Weight Watchers database, I try to find a similar meal at a different restaurant and track that. The Smart Points may not be exact, but it is probably close enough.
PS: Do you use a fitness tracker? Which one? Has it helped you?
ST: I have a Fitbit Alta, and I love it! If I don't get a certain number of steps in an hour, it buzzes my wrist to remind me to get moving! I love the weekly challenges between my friends and I love that it syncs with WW to convert my steps into fitness points.
PS: What role did Weight Watchers play in your journey? Would you recommend it?
ST: Weight Watchers completely changed my life. I credit my pregnancies to the healthier lifestyle I achieved. I am happier, more energetic, and more outgoing, and WW helped me achieve all of that. I always recommend WW to friends and family members who are serious about weight loss.
PS: What advice do you have for anyone starting out on a weight-loss journey?
ST: Don't give up. Slow progress is still progress. Don't focus so hard on the scale that you can't see all the other wonderful changes you're achieving.
Sarah After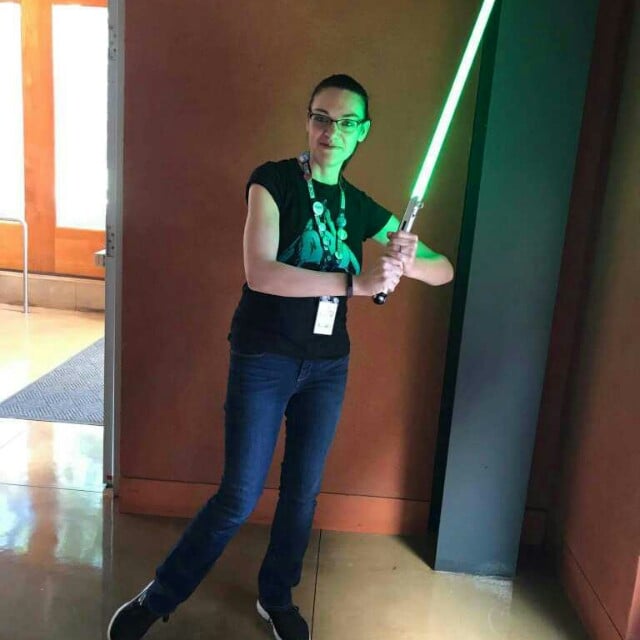 Image Source: Sarah T.