As a person who has really gravitated towards CBD products this year to curb my anxiety [1] and regulate my sleep schedule [2], let me assure you there's absolutely no shortage of brands and products to try. While I've been pretty particular about the items I've used over the last few months, after getting sent samples of products from Mary's Nutritionals [3], I can pretty much confirm it's my favorite line yet. In the past, I've generally stuck with some of the classic examples of CBD-enriched products the industry is best known for — gummies, tinctures, and muscle-relieving rubs — but lately I've been experimenting with lesser-known CBD methods [4], like some borderline life-changing Elite Capsules [5] ($65), and using an Elite Transdermal Gel Pen [6] ($50) and an Elite Transdermal Patch [7] ($30) that's a must-try.
Eager to try another brand when it comes to fulfilling your CBD needs? Here's why Mary's Nutritionals are the best way to go, whether you want to try an out-of-the-box product or stick with methods you already know and love.
Mary's Nutritionals Elite Capsules
Truth be told, I'm always pretty skeptical of taking anything in a capsule. For some reason, it makes me feel like I'm less in control of my dosage. But after an especially stressful day [9] — like one of those kinds of days — I opted to try the Elite Capsules [10] ($65) before going to bed. Each clear capsule is chock-full of 150 milligrams of full-spectrum activated hemp extract (I took two!), and to say they took my mood from panicky and high-strung to calm and focused is a massive understatement. I instantly regretted not trying them out earlier. Long story short, rather than lamenting over the parts of my not-so-spectacular day, I turned on Brooklyn Nine-Nine and forgot about it only to wake up refreshed and ready to take on the next day.
Mary's Nutritionals Elite Transdermal Gel Pen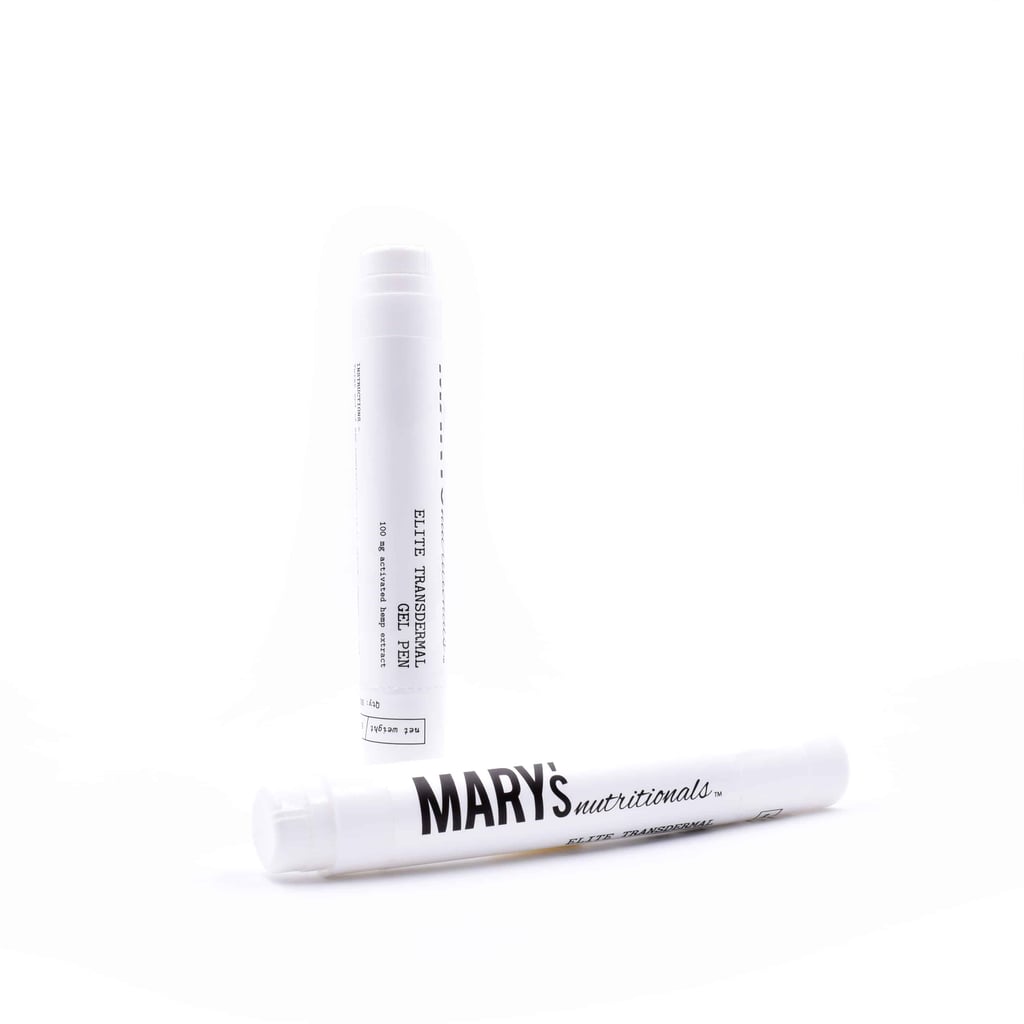 In terms of convenience, you seriously can't go wrong with the Elite Transdermal Gel Pen [11] ($50). Throw it right in your gym or work bag and pull it out whenever you need it. All you have to do is unscrew the end of it to dispense a little lotion-like substance. As for where to put it? Try your wrist, ankle, or any other venous area of the skin. This little pen was especially handy while I was waiting for the train one morning. Being late is a huge source of stress for me [12] — especially when the trains are late and the situation is utterly out of my control — so a quick swipe of 25 milligrams of gel did wonders for me in that otherwise headache-inducing moment.
Mary's Nutritionals Elite Transdermal Patch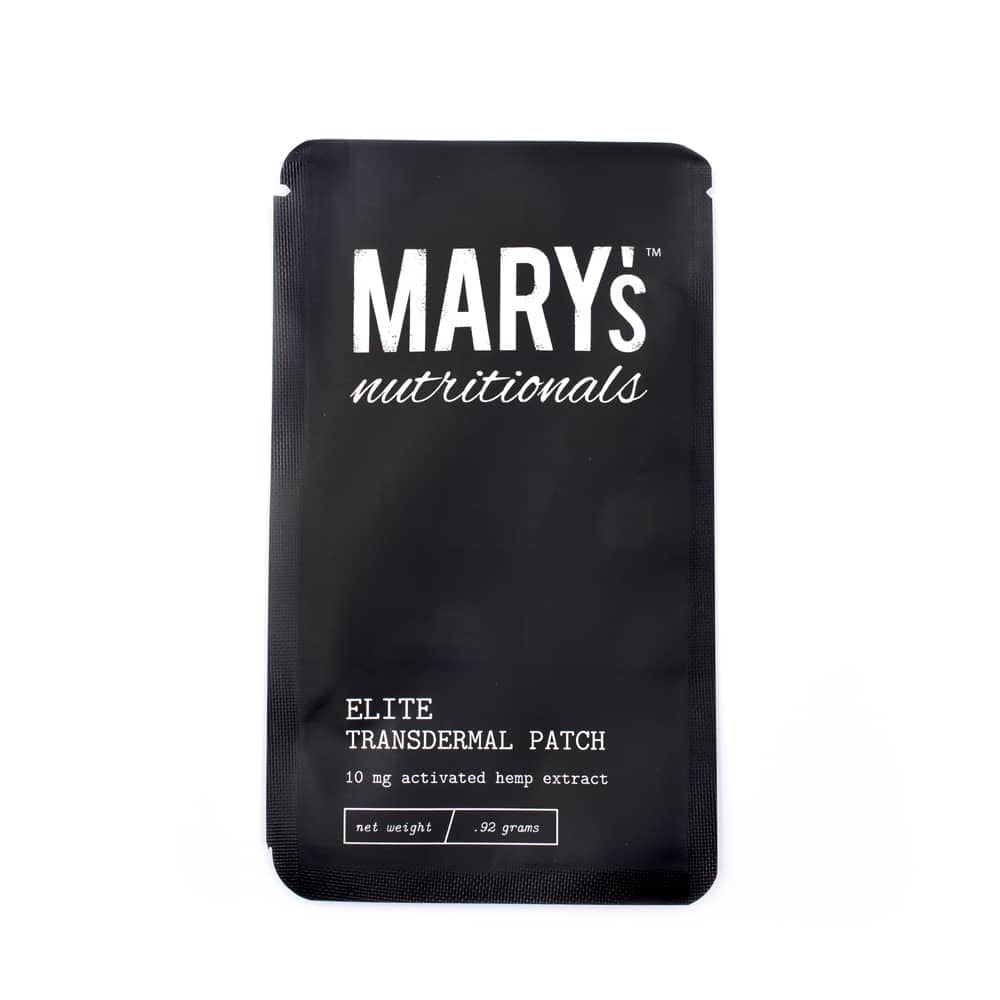 The most important thing people need to know about the Elite Transdermal Patch [13] ($10 per patch) is that it's the real effin' deal. Simply stick the patch on your wrist or ankle — yep, just like the gel! — to get between eight and 12 hours of relief. This is far and away one of the most revolutionary products on the CBD market that I've seen so far. After trying a 10 milligram patch out one Sunday, I can attest it really works. I felt calmer and more clear-headed [14], and was able to check a ton off my wedding [15] to-do list without feeling overwhelmed. So yes, they are absolutely a godsend. The best part? You can buy them in serious bulk. Like 100-at-a-clip type of bulk!