What's the Best Way to Save Calories When Dining Out?
How Do You Save Calories When You Go Out?
The weather's getting warmer here in San Francisco, which means we've got a few things on our minds — mainly, how to enjoy the outdoors with bike rides, trail runs, and leisurely patio brunches.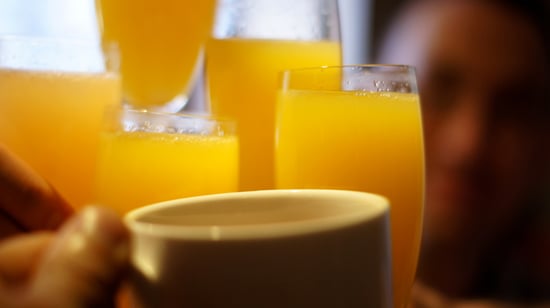 When it comes to that last part, however, it's all about indulging the right way. While you may want to eat and drink everything in sight, there are still ways to have your cake (or French toast or cocktail) and save a few calories here and there, like skipping the breadbasket or drinking water in between your glasses of wine.
Many of us have a tried-and-true way for being smart while we dine or drink on the town (if you don't, here are some calorie-saving ideas for the next time you eat out). Tell us, what's your favorite strategy for saving calories when you go out?
Source: Flickr User tedeytan