What to Bring to the Beach
Stay Healthy on the Beach With These Essentials
As Summer heats up, a midweek break from work is a recipe for ocean-bound fun. If your Fourth of July holiday involves a little beach time, make sure you stay healthy by bringing these beach-going essentials.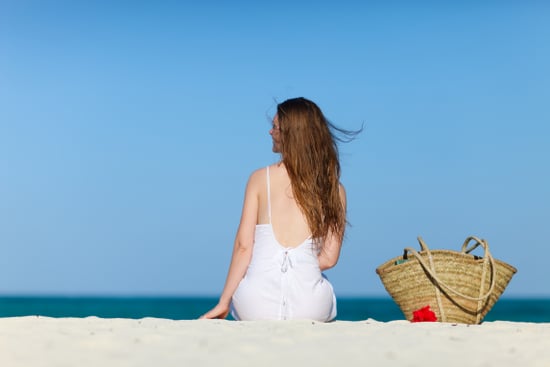 Sunblock: You know you should slather it on before you hit the beach so you don't spend your post-beach days suffering from sunburn. But do you know which sunscreens contain harmful chemicals, and how often you should reapply "waterproof" formulas? Before you soak up the sun, check our guide on choosing the safest and most effective sunscreen here. And don't forget a hat and sunglasses to block even more harmful UV rays!
Healthy snacks: A day at the beach can be fun but draining. All that running in the sand, catching waves in the water, or even just laying out in the sun can zap your energy. Make sure you stay fueled with healthy snacks that cool you off and fill you up, like cucumbers with dip or homemade trail mix, to keep you feeling energized and comfortable. Check out these recipes for healthy and creative beach snacks here.
Water: Remember to drink lots of water while you're out in the sun to prevent overheating. Forgo the plastic one-use bottles for a metal version that will keep your water cool in the sun. Try Klean Kanteen's Wide Insulated water bottle ($26 for the 16-ounce size) or Swell water bottle ($35 for the 17-ounce size) — both are BPA-free, keep liquids cold for up to 24 hours, and have openings wide enough to accommodate ice cubes.