What Does the Heart Do?
What the Heart Does (and 4 Ways to Feed Yours)
Every February during American Heart Health Month, the importance of cardiovascular health is often discussed, but understanding how hard the heart works — and what to feed it — will give you the knowledge to keep it healthy.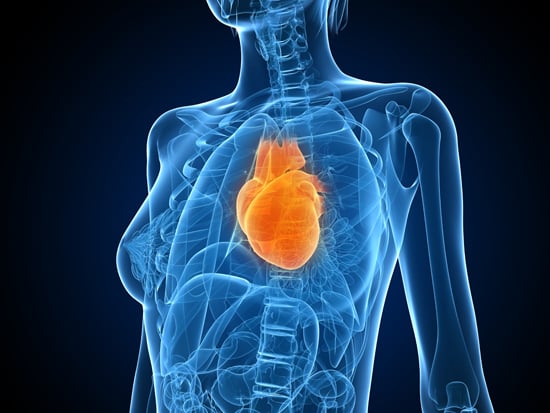 The heart is responsible for pumping about 2,000 gallons of oxygen-rich blood out to the body, beating an average of 100,000 times each day to get the job done. Before each beat, it fills up with blood; this blood moves to the lungs, where it becomes rich in oxygen. Your arteries transport the blood out to the rest of your body, and the veins transport the old blood back to the heart for renewal. Then, the whole process starts again — without any breaks! If the job your circulatory system has sounds as exhausting to you as it does to me, then you'll agree that it's about time to give your heart some love right back.
Keep reading for four simple ways to feed your heart well.
Salmon: Salmon contains omega-3 fatty acids, which are proven to help prevent heart disease. Chowing down on salmon also helps prevent the buildup of nasty plaque in the arteries that hinders your heart's health.
Tomatoes: Tomatoes are a natural source of lycopene, a carotene that blocks "bad" (LDL) cholesterol that clogs up the arteries.
Walnuts: Walnuts have high levels of unsaturated fats, which help your liver produce more good cholesterol that helps your heart from working overtime.
Dark chocolate: Dark chocolate helps your heart out in two sweet ways. Not only does dark chocolate increase blood flow, but it's also been shown to lower your blood pressure.
Source: Corbis Images and Shutterstock