What to Expect From Bikram Yoga Class
What to Expect From Your First Bikram Yoga Class
I have friends who rave so much about Bikram yoga, you'd think it was some kind of healthy drug. People get so hooked, they won't do any other type of yoga, and they commit to going practically every day of the week. They become so in love that they tell all their friends to go too. If you're curious to check out what all the buzz is about, here are some things you should know before stepping into the studio.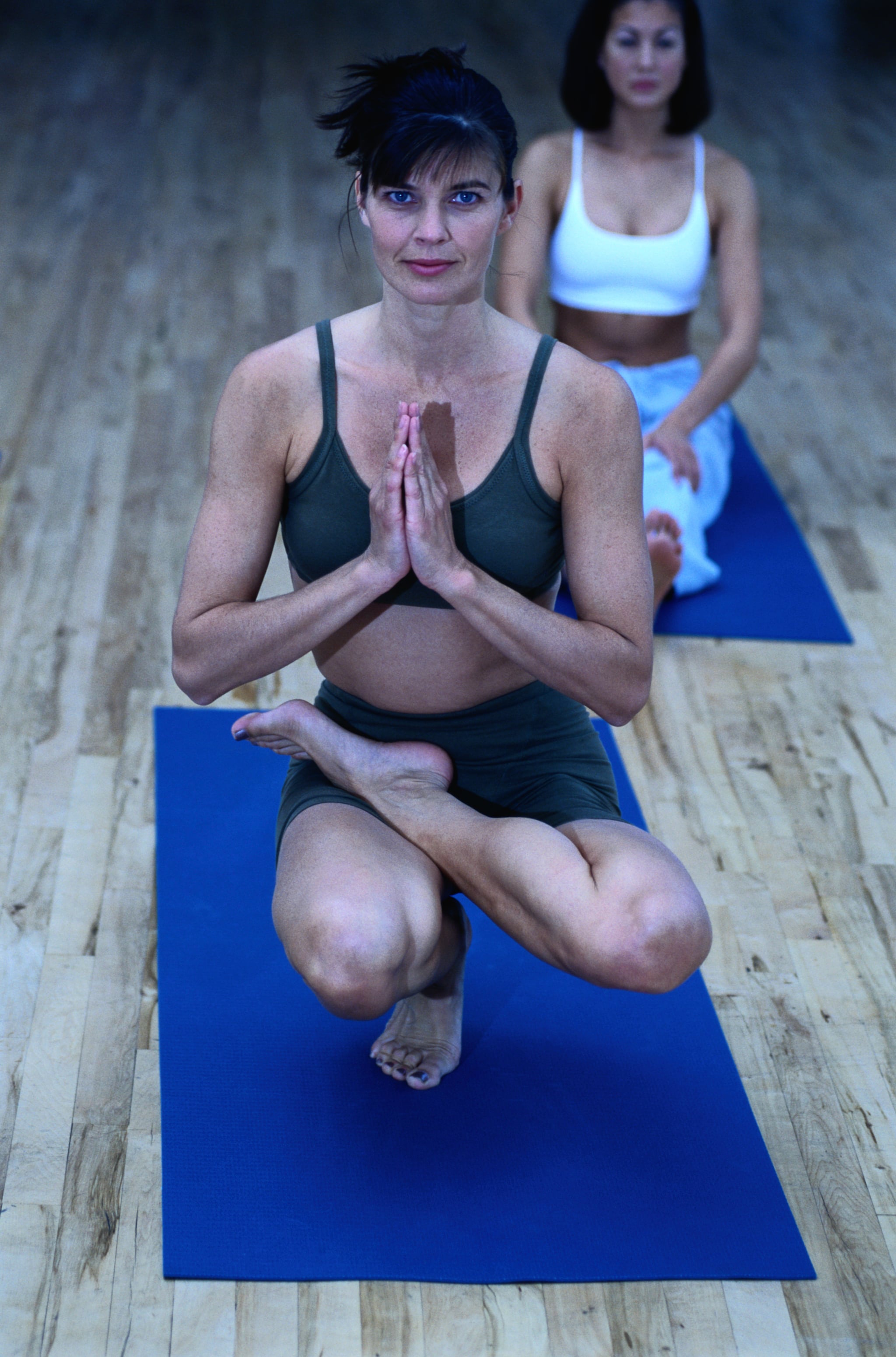 One of the big things that sets Bikram apart from other types of yoga is that it's hot — even hotter than hot yoga. The room is heated to about 105ºF, so that means you can expect to sweat buckets. That's why loading up on the H20 is imperative before hitting class to prevent dehydration. You might also benefit from cutting down on caffeinated beverages and processed foods. And don't eat two hours beforehand, since it's best to do yoga on an empty stomach.
You won't need to bring much to class. Although the studio offers mats you can borrow, with the sweaty nature of Bikram, you'll want to steer clear of those germ havens and bring your own. Having a hand towel handy is also a good idea to help absorb sweat from your body and wipe slippery puddles from your mat. For your attire, opt for comfortable clothes, preferably something fitted and made of wicking material. Many women wear tank tops or sports bras and spandex shorts, because you'll find that if you wear baggy clothes, they'll become annoyingly heavy with sweat.
Just to warn you, the studio may have a mirror at the front of the room. This is to help with correct alignment and not meant to make you feel self-conscious about how your leg isn't as straight as Fanny Flexible in the corner. You'll be led through a series of 26 postures by an instructor who may be wearing a microphone. She may walk around and assist you, meaning she'll give you verbal cues or touch your body to help you do poses correctly. Before class begins, it may be a good idea to let the instructor know it's your first time.
Since most people aren't used to working out in this kind of heat, you may feel dizzy, nauseous, or overly tired during or after class. You may also get a headache, so take a break if you need to get some air and sip some water. After class, these symptoms may persist, and you may also feel extremely famished or not hungry at all. Try not to worry, as this is all very normal when it coms to doing Bikram yoga. If you're really into it, give your body several weeks to adjust to the extreme heat and challenging poses. Who knows? You, too, might become so obsessed with Bikram that you'll start convincing your friends to go.