What to Expect From Intermediate Yoga Class
What to Know Before Trying an Intermediate Yoga Class
Beginner yoga classes are great for newbies, but eventually it's time to move on to a more advanced class. Don't be nervous; here's everything you need to know before stepping it up on the mat.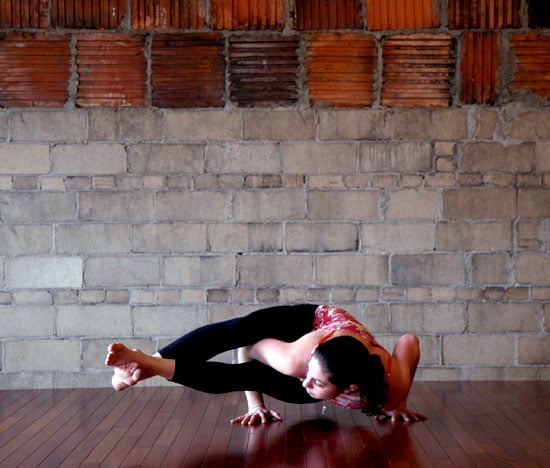 Less chatting, more yoga: Get ready to flow from pose to pose a little more quickly, with less time for rest or detailed instructions.
What'd she say? Instructors teaching beginner classes often use the English names of poses and may follow up with the Sanskrit name to help you learn. In more advanced classes, the instructor might speak only the Sanskrit names. When feeling lost, look around the room to figure out what pose they're talking about.
Less demonstration: For visual people, advanced classes might be even more of a challenge since the instructor tends to do more walking around while calling out poses, rather than demonstrating the pose at the front of the room. Again, peek at other students to figure out what the different poses are.
Keep reading to find out what else you should know.
There are more adjustments: Expect to be touched a little more often, and the assists might be a little more aggressive to help students get even deeper into poses. As with any yoga class, don't be shy about speaking up if you don't want to be touched or if an assist is causing pain.
The poses are more advanced: This may be obvious, but what this means is that besides encouraging you to try more advanced poses like inversions, backbends, and arm balancing poses, the teacher also assumes that students have an understanding of basic poses. In order to feel confident in an intermediate class, be sure to have a solid understanding of these basic poses. Expect to do new variations and weird poses as well, such as Eight Crooked Limbs (shown above) and Locust Scorpion.
Flexibility isn't key: The point of going to more advanced classes is to increase strength and flexibility and to keep the love of yoga going. Don't worry about not being to do every advanced pose; that's why you're taking the class in the first place: to learn them. With practice you'll become stronger and more limber, but in no way is flexibility a prerequisite for taking the class.