What Foods Do I Need For Going Vegan?
5 Must-Have Foods You Need Before Going Vegan
I'm not sure whether it's the readily available resources online or the sheer number of food documentaries I've watched (Forks Over Knives was the latest viewing that gently pushed me over the edge), but I've officially decided to go vegan for 30 days. I realize this lifestyle change is not for everyone, but making the shift is something I feel ready to experiment with, if only for a limited time. After combing through resources and more than a few vegan must-have lists, I bravely headed out to my natural foods store to stock up on essentials. Feeling a little overwhelmed, it was like I had never been in a market before! In order to save you this struggle, I've prepared a beginner's guide for making the shift to a vegan diet.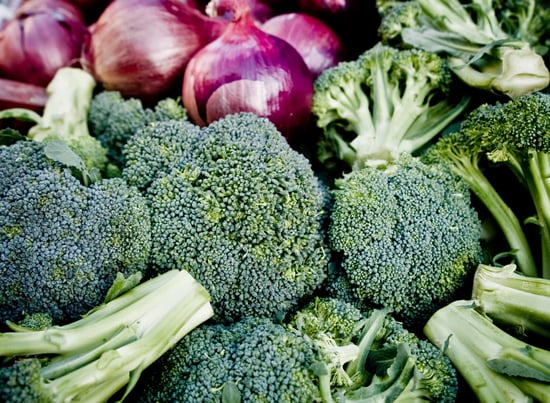 Here are five items you'll definitely want to have before starting a vegan diet!
Legumes and grains. Beans and grains are going to become your new favorite friends. Beans are one of the options for vegans that are full of the nutrients we all need. Be sure to check out these five vegan dishes to help you create complete proteins. Similar to beans, whole grains are integral to a healthy diet. They're full of the fiber, protein, and vitamins our bodies need to run like a well-oiled machine. I've also learned that they really help fill you up. Quinoa is an awesome grain to start out with since it pairs well with just about anything!
Dairy substitutes. I've been a vegetarian for extended periods in the past, so giving up meat is a little less of a struggle. But going dairy-free is a whole new ball game! I've been absolutely amazed at the plethora of options I never knew existed for dairy-free divas. I am loving Follow Your Heart's nondairy dressings and vegan cheddar. Instead of cow's milk, try hemp, soy, or my personal favorite, almond milk. It's got the same smoothness and texture you love about the milk you used to douse your cereal with.
See the rest of my must-have vegan food items after the break!
Interesting spices. An exciting part of this experience is that it's forcing me to cook and dabble with spices I've never used before. Have some fun with it! Check out some vegan recipes and look for spices you've never tried before. Instead of missing the things you're eliminating to keep a plant-based diet, focus on all the new flavors you're bringing to your palate. Some of my recent favorites are turmeric and cardamom. I am also thrilled I don't have to give up the hot sauces.
A handful of frozen options, just in case! After a long day, I can already picture myself not wanting to cook up a storm and then eating whatever is around in a moment of weakness. For those "emergency" situations, I've stocked up on some Boca Burgers and Gardein options. This way I can just heat them up and toss them in a salad. No slaving over the stove required.
Produce, produce, and more produce. While I'm so grateful that there a ton of substitute options out there, the major reason I'm embarking on a 30-day vegan trial is for all the benefits of a plant-based diet. I've stocked up on a ton of greens and I'm relishing the bountiful end of Summer produce from my favorite farmers market.
Are there any more-seasoned vegans out there who can shed some tips? Please share below!
Source: Flickr User micurs