What Is HIIT High-Intensity Interval Training?
Get Fit Tip: HIIT It.
No matter what your favorite way of getting your cardio in, if you're trying to burn calories fast, you should be familiar with HIIT. HIIT stands for high-intensity interval training, and the concept is simple: do your cardio at a normal pace, but pepper your routine with short intervals — usually 30 seconds to a minute — where you are pushing yourself to the max.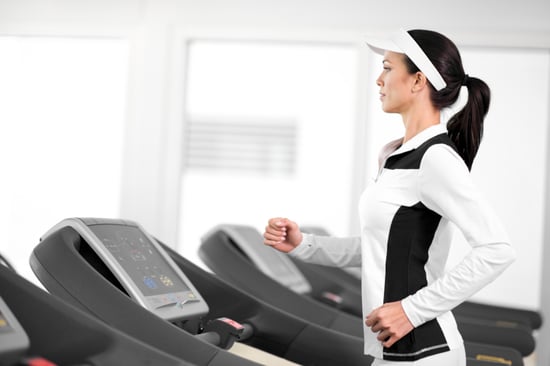 Incorporating HIIT into your normal routine is a smart way to work out; not only are you increasing your endurance and becoming better at your workout, but you are also burning more calories in a shorter amount of time. High-intensity workouts also target belly fat to help you sculpt those six-pack abs. But while high intensity intervals are effective, make sure you space out your HIIT workouts so you aren't pushing your body too much. Alternate with lower intensity cardio workouts, along with your normal strength-training routine, for an exercise plan that's safe and effective.
Here's how to try HIIT:
Want more fitness tips? Enter our Get Fit For 2013 contest. You'll receive healthy living tips (like this one!) straight to your inbox, and you'll be in the running to win a prize package that includes a trip to Mexico, $500 worth of Zobha fitness clothes, a Vitamix, and more!