What Healthy Food Staples Are on Your Grocery List?
Speak Up: What Healthy Staples Are on Your Grocery List?
I'm the one who does the grocery shopping in the family, because, well, I love it. Since eating healthy is such an important part of who I am, I take great pride in choosing bell peppers with the perfect hue of deep red, bananas that have the least amount of imperfections, and avocados that are almost at peak ripeness. I've sent my hubby to the store, but even with a list, he always seems to forget some of the essentials.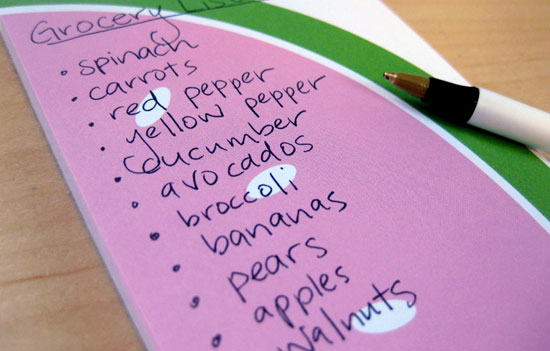 Spinach, carrots, peppers, and cucumbers for salads are staples on my list, as well as fresh fruits to nosh on such as bananas and pears. Those are musts for our household. What about you?