What to Keep in a Vegan Kitchen
Kitchen Essentials to Cook Like a Rock-Star Vegan
The following post was written by chef Chloe Coscarelli, author of the soon-to-be-released cookbook, Chloe's Vegan Desserts. Chloe has won Food Network's Cupcake Wars and is also the author of Chloe's Kitchen.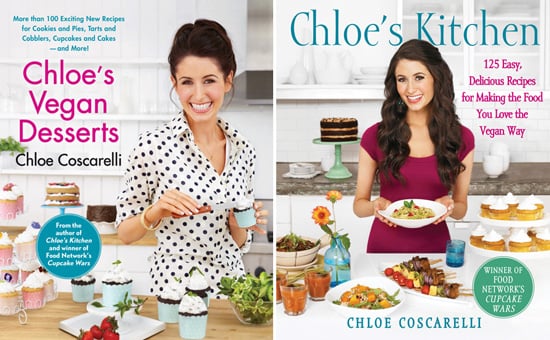 In order to be a rock-star vegan — i.e., not live off of french fries and plain noodles — there are some essential products that you'll always want to have on hand. Whether you are baking up a storm or throwing a quick meal together, these ingredients will make your life much easier and much more delicious. Most of them can be tucked away into a drawer or your cabinet and will last a long time, too!
First off is nutritional yeast: this product, not to be confused for a replacement for actual rising yeast, offers a mock cheesy taste to all kinds of dishes (kale salads and Italian dishes, especially). Sprinkle it onto whatever food you like and instantly increase your intake of B vitamins, folic acid, selenium, zinc, and protein. Think of it as your very own parmesan cheese!
When it comes to vegan baking, don't ever throw away superspotty or brown bananas! Freeze them instead: they are great to use for baked goods or homemade soft serve. Organic applesauce is a healthy substitute for butter and oil, and Earth Balance spread is equally satisfying. Available in both spreads and sticks, this substitute for butter is an excellent choice for baking. You'll be happy to find that it's gluten-, casein-, and trans-fat-free!
Stevia and Truvia are excellent sugar substitutes, and one should always have dark chocolate on hand, vegan or not. Walnuts are a snacking staple, high in omega-3 fatty acids and the perfect oatmeal or salad topping. Almond milk is essential for baking, smoothies, or a late-night bowl of cereal.
For an added kick of protein, vanilla-flavored hemp protein powder mixes into smoothies wonderfully. Silken tofu is another great product to use for desserts, particularly brownies or creamy avocado pudding. Keep cans of both chickpeas and black beans in your pantry at all times for an impromptu stir-fry. Lastly, avocados can, and should be, added to just about everything. Armed with these items, your vegan cooking will be incredibly easy and very enjoyable.