What to Know Before Buying a Juicer
Before You Buy: What to Consider When Choosing a Juicer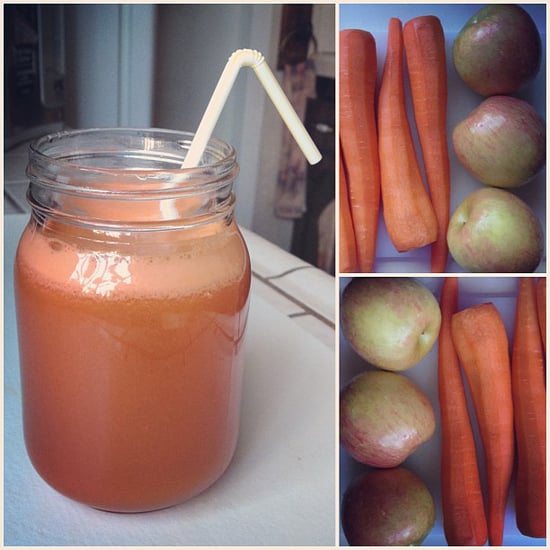 More and more people are turning to the juicing trend to get more fruits and veggies into their diet. While the ingredients alone are fairly inexpensive, some juice bars charge almost $10 a pop for just a few sweet sips. If you're considering doing the dirty work in your own kitchen, make a well-researched decision before the splurge.
What to juice: The types of produce you plan on juicing make a big difference in the purchase. The two types of juicers primarily used in homes are centrifugal and masticating. Centrifugal juicers are great for someone who is looking to juice fruits and vegetables, but not leafy greens. Once produce enters the chute, a centrifugal juicer spins at a very high speed to separate the pulp from the juice. If you're trying to get more greens in your diet through juicing, a masticating juicer (while pricier) is most likely your better buy. Just as the name implies, this kind of juicer grinds (or chews) the produce at a low speed to remove the juice from the pulp.
Beyond price point: A juicer with a hefty price tag doesn't make it the best buy. Be sure to do research, and figure out your juicing budget. Remember the equipment can be cumbersome — especially for a small kitchen. If you're not going to be using it every day, do you really need the top-of-the-line model? Consider how powerful the juicer is, how noisy it will be, and how easy the juicer will be to take apart and clean efficiently. Don't get blinded by flashy designs or pushier salespeople.
It takes time: Juicing offers plenty of healthy benefits, but it's also a huge time commitment! Healthy people find they start spending more time at the grocery store, but if you're going to start juicing, get ready to shop, chop, and shop some more. Keeping a stocked refrigerator with a bounty of fresh produce is necessary, and you need more than you may expect for each glass. Cleanup time also needs to be included in this time equation!
Have you recently purchased a juicer or started a cleanse program? What do you wish you would have known before you made the purchase?