What Is Maltodextrin?
Should You Avoid Maltodextrin?
If you're obsessed with reading labels, then you've probably come across the ingredient maltodextrin. Sounds like some type of sugar, but is it safe to eat? It'll settle your mind to know that this common additive is an easily digestible carbohydrate made from rice, corn, or potato starch (celiacs, beware — it can also be derived from barley or wheat). It's made by cooking down the starch, and then acid and/or enzymes break the starch down even further.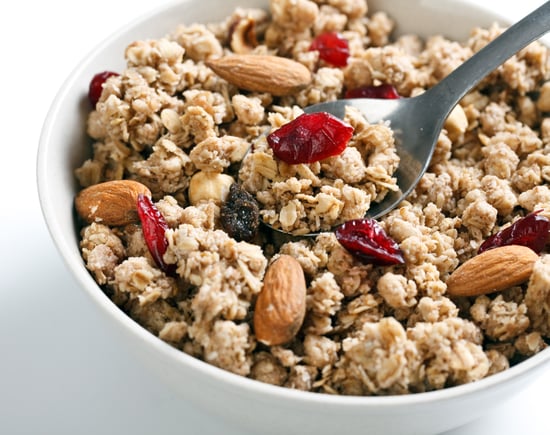 Maltodextrin is a white powder often used in processed foods as a thickener or a filler since it's fairly inexpensive, as well as in pharmaceuticals as a binding agent. You'll find it in canned fruits, snacks, cereal, desserts, instant pudding, sauces, and salad dressings. Since it contains fewer calories than sugar, it's also found in sugar substitutes, such as Splenda or Equal.
Maltodextrin is usually used in such small amounts that it doesn't have a significant impact in terms of the amount of protein, fat, carbohydrate, or fiber that it adds to foods. Although maltodextrin is processed and it's not the healthiest thing to put in our bodies, at least we know it's made from real food, not some nasty chemicals.