What's Running Splits Mean?
Running Jargon: Splits Defined
Running might be a no-nonsense sport — just lace up your sneaks and hit the road — but it does come with some sport-specific jargon. One term tossed about in running books and race training plans is "splits," and if you're new to running this term might leave you thinking about bananas and ice cream or that acrobatic trick of extreme hip flexibility.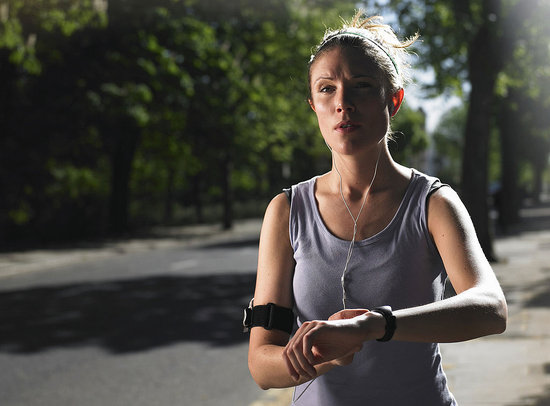 Basically, you take a long run and divide it into smaller pieces, and these divisions are referred to as splits. You can look at a six-mile run as six splits of a mile each and compare your speed and times for the individual miles. You can also divide the six-mile run in half, creating two three-mile splits, which works really well if you're doing an out and back run. This way you can check to see if you ran a negative split, meaning you complete the second half of your run or race faster than the first. Running negative splits means you're increasing your speed over the course of your run, helping you finish strong.
Tracking your splits simply helps you monitor your pace, and using mile splits can help you keep on target for a desired finishing time when you race — like a personal record or a Boston qualifying time. Marathoners sometimes write their splits on their arms or use temporary pace tattoos to keep track of all those numbers while huffing and puffing. If you're new to running, there is no need to get bogged down by splits, but they do break up a larger goal into smaller pieces, making any distance easier to tackle.