What Is Thighbrow?
Is Thighbrow Here to Take Down the Thigh Gap?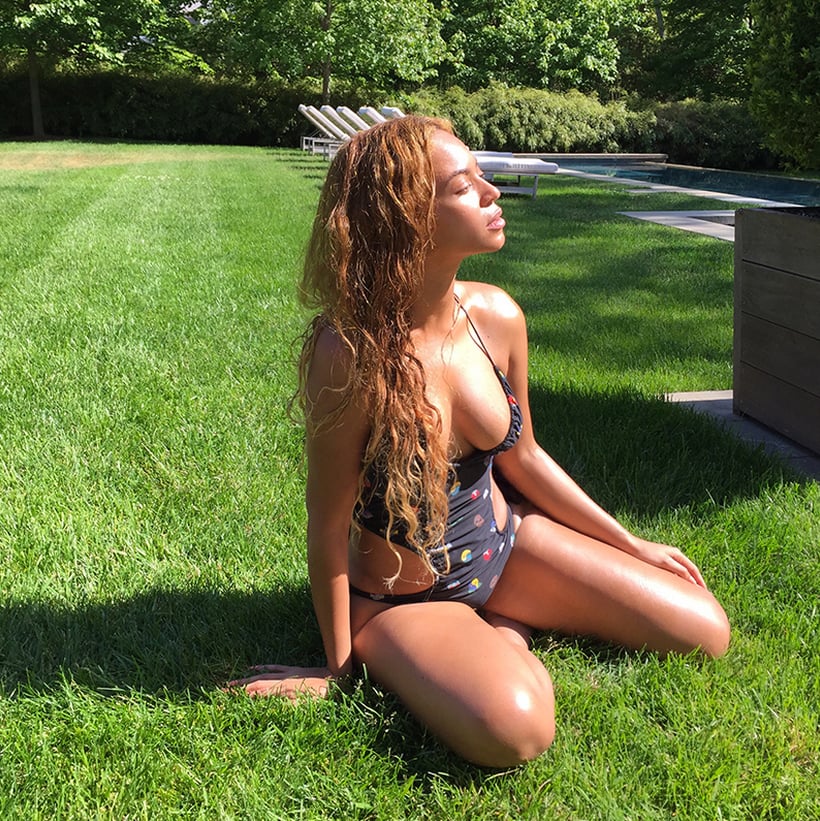 If you're thinking thigh gap is so last season, you might be right. The gears of the Internet are starting to spin around a new body buzzword, thighbrow. Elle, where we first came across this word, explains the new usage of thighbrow as "a set of folds that frames the tops of thighs and separates leg from butt," which is a little misleading to me. From this description, you could think a thighbrow is extra flesh at the bottom of your butt that can't decide whether it is part of your thigh or part of your booty, but based on the images Elle uses to illustrate thighbrow, it looks to be the skin roll created at the top and front of the thigh when you bend forward, sit, or kneel — preferably on a yacht (see below).
The fashionable return of the high-cut leotard, now dubbed a "frong" (that's a leotard or swimsuit cut so high that it looks like a front-facing thong — think Jane Fonda workout attire circa 1980), really shows off the fleshy fold of thighbrow. Lesson learned: frongs begat thighbrows.
While sporting some thighbrow is way more achievable for most women when compared to inner thighs that don't touch, I am just going to continue thinking of this sweet roll as just part of my thighs doing their thing. More specifically the natural occurrence of skin shifting as I move, bend, squat, and kneel. I am all in favor of fleshy bits being deemed desirable, but why bother naming something that will never go out of style?