What Is the Towel Policy at Your Gym?
The towels at my YMCA seem like they were designed for exfoliation, not absorbancy. Plus, we are only allowed to take two — this saves water in drought country and doubles as a cost-saving measure. Needless to say, I've been taking a Sweatless Towel ($14) that Yogitoes sent to me, because it is soft, super absorbent, and perfect for mopping my sweating brow.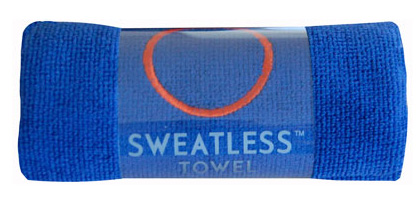 I know some gyms offer unlimited towels (like Equinox, but they keep it green by using natural cotton towels that don't require bleach to look clean), and other gyms make you pay an extra optional monthly fee for towels. So tell me . . .