What Are Triceps Dips?
Triceps Dips: 3 Common Mistakes to Avoid
One strength-training exercise that's sure to sculpt your upper arms and reduce the jiggle when you wave goodbye are triceps dips. It doesn't take many reps to feel the burn — that is if you're doing them correctly. To get the most out of this move, avoid these common mistakes.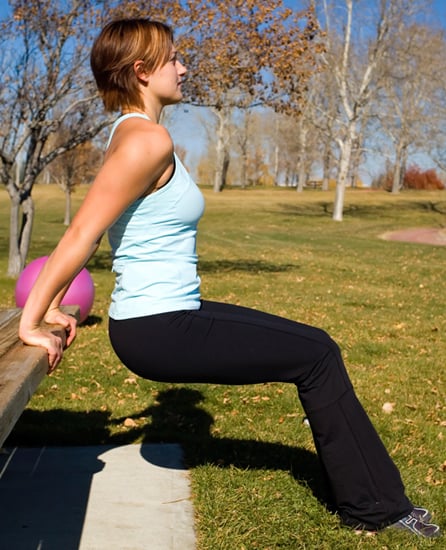 Lifting and lowering your tush: The move is called triceps dips, not butt lifts, so make sure you're focusing on bending your elbows and straightening your arms with each rep rather than keeping the arms fairly straight and just lifting and lowering your pelvis.
Rolling shoulders forward: To avoid straining the shoulder joints, make sure your shoulders aren't collapsing in toward the chest as you lower your torso. To prevent this, be sure to lift your chest and bend your elbows directly behind you, not out to the sides. This technique will also help to isolate your triceps more effectively.
Not engaging your glutes: This isn't just a move for your upper arms. You can tone your tush and hamstrings at the end of each rep by focusing on lifting your hips and squeezing the glutes every time you straighten your arms.