What Vegetarians Need to Eat to Get Enough Protein
A Day in the Life: How a Vegetarian Gets Her Daily Protein
While it's true that meat is an excellent source of protein, it's by no means the only source and also not always the healthiest. If you're avoiding beef, chicken, and fish for ethical reasons, or simply trying to avoid a diet that's high in saturated fat or cholesterol, feel assured that a vegetarian diet can offer you enough protein. You just need to pay attention to make sure you're getting your fill. Follow the meal plan of an active vegetarian throughout her day to find out how she eats well over the 75 grams of protein she needs.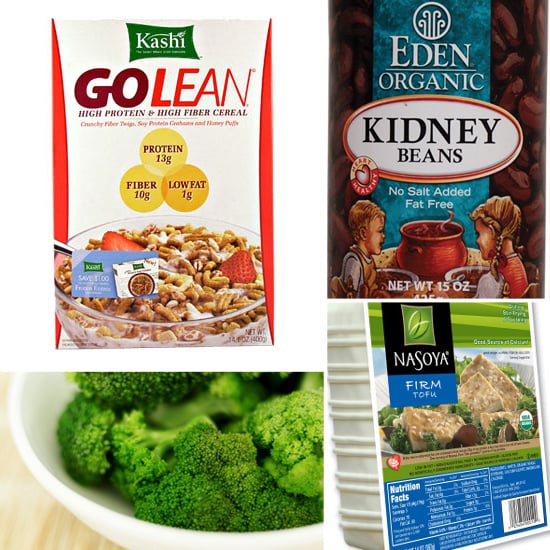 *Note that the amount of protein is based on an active woman who's about 130 pounds. To find out how much protein you require each day, check out this chart.
Breakfast:
Breakfast total: 33.8 grams of protein
Continue reading to find out how to get the rest of your day's protein.
Lunch:
Lunch total: 24.9 grams of protein
Afternoon Snack:
Snack total: 5 grams of protein
Dinner:
Dinner total: 24.3 grams of protein
Dessert:
Dessert total: 1.4 gram of protein
Protein total for the day: 89.4 grams