What to Wear During a Summer Run
4 Essentials For Your Summer Run
The days may be hot, but Summer is the perfect time to fit in a cooler early-morning or evening run. If you're forgoing the treadmill for an outdoor workout, then make sure you have these with you to stay comfortable in the heat.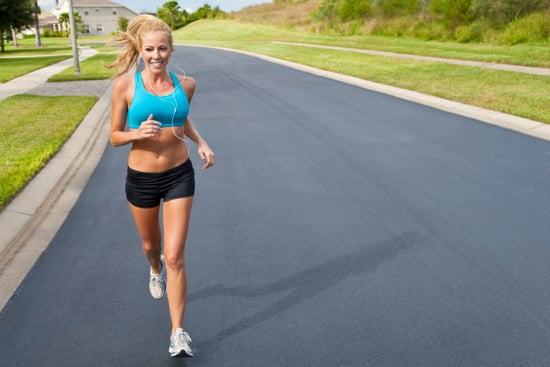 Moisture-wicking: When it's hot outside, what you wear while you run matters. Stick with sweat-wicking materials for everything you wear, like a high-impact sports bra that doesn't collect sweat at the band (see why I like Under Armour's Armour Bra, $58, here), as well as shorts or capris that also keep you cool. Sticking with light-colored tops will also help repel the sun's rays.
Earphones for the elements: A comfortable run includes tunes that keep you motivated. Non-sports-specific headphones can be more trouble than they're worth, since wind and your running gait can make them constantly fall out of your ear. Go for earphones made for sports; these designs stay put and deliver quality sound when you're outside and are often water-resistant. If you're in the market for running earphones, then read our review of five running earphones designed for the outdoors.
Choose your shoes: Choose comfortable shoes that have enough traction to hold you up on the surface you're running on, whether it's asphalt or rocky trail. Pay attention to your running form, and make sure your shoes give you the support you need when you're dodging potholes or running on a soft dirt trail.
Sun protection: Even if you're not running at high noon, the Summer sun can still be a bit too much to take. Don't forget to slap on the sunscreen, wear a hat, and protect your eyes with sunglasses that stay put when you sweat.