What's Your Biggest Workout Mistake?
What's Your Biggest Workout Mistake?
Crafting the perfect workout routine takes a lot of effort. You have to find the perfect balance between cardio and strength training while also finding a way to change up your routine when it starts to get boring. And preparing a day's workout takes time, too — the minutes it takes to make sure you've got a clean outfit, prep your snacks, and pack your gym bag can all add up.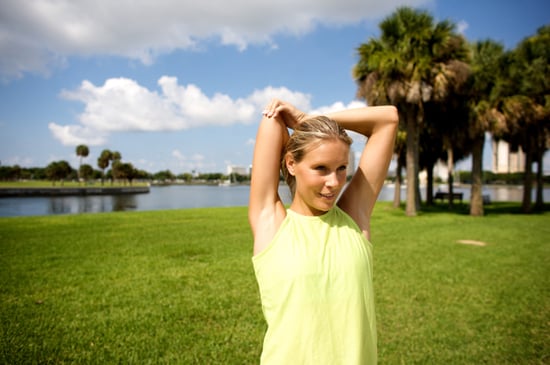 With all the time and dedication it takes to maintaining an exercise routine, it's no wonder some of us cut corners when we're feeling a little bit lazy or overwhelmed with our schedules. I know I'm guilty of it — even though I know post-workout stretching is an important part of my routine, I've been known to skip out on it when I'm running low on time.
What are your biggest workout mistakes, whether it's grabbing a candy bar before you work out or forgetting to stretch after you're done?