When Is the Best Time to Exercise?
Your Natural Body Clock and Your Exercise Routine
If you're having trouble sticking to an exercise routine, it may be time to pay attention to your circadian rhythm. Everyone's clock differs, and although getting in a run in the morning can improve your body's performance and fat-burning capabilities, if you can't get yourself to get out of bed in time, then all that benefit, of course, is lost.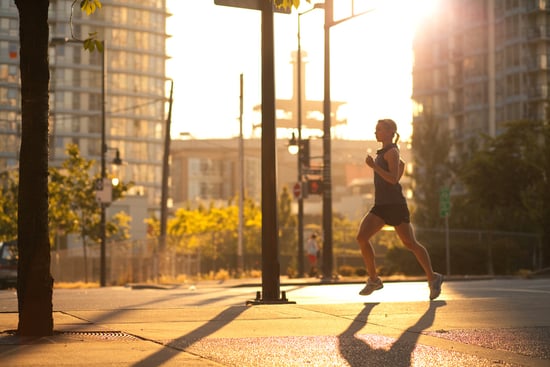 Determining your internal body clock will help you be more aware of when you are most productive, which you can use to your advantage for exercising as well as in other areas of your life. If your energy levels peak in the afternoon, try going for a brisk walk or hit the gym on your lunch break. If you are an evening person, change into your gym clothes at work, so you can be sure to take advantage of your unspent energy.
Sticking to a set time to exercise every day is beneficial; it'll help you to start making exercise a habit. This questionnaire can help you be aware of your natural circadian rhythm, although when I took it I was not surprised to find that I am a borderline evening person! With the end of Daylight Saving Time already making us more tired than usual, figuring out when you'll be most motivated for fitness can help you maintain a fitness habit.
When is your best time to exercise?
Source: Flickr User lululemon athletica