When Is the Best Time to Work Out?
Why Late Afternoon Workouts May Be Best
Does the thought of a 6 a.m. spin class make you shudder? If early morning exercise isn't your cup of tea, then this may be the best news you've heard all day. When it comes to exercising, late afternoons might be the best time, studies find.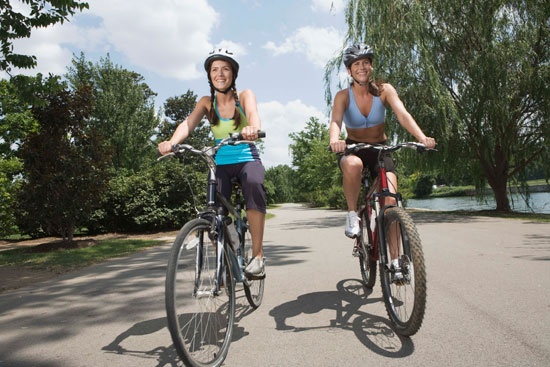 The best time to get your sweat on is when your body temperature is the highest. This tends to be in the late afternoon between 4 and 6 p.m. When your brain is alert and your muscles are more flexible from being warmed up, your reaction time is quicker, which reduces your risk of a fitness-related injury.
Your muscle strength is also five percent stronger midafternoon as compared to other times of the day. This helps to increase your endurance, so people who exercise in the afternoon won't tire as easily, which leads to longer workouts. Since you've eaten a good deal before your workout, that also helps with your energy levels. Plus getting out and moving is a great way to beat the dreaded afternoon slump, and it's much healthier than reaching for a candy bar or a 400-calorie Frappuccino.
Late afternoons may not work with your schedule. If you're working, it may be difficult to cut out early and head to the gym. So keep in mind that ultimately the best time of day to work out is when you can fit it in. Whether it's morning, afternoon, or late evening, there are pros and cons to each, but once you find the time that's most convenient for you, stick with it.