When to Replace Running Sneakers and Where to Donate Them
How to Give New Life to Your Old Running Shoes
Over time, running shoes lose their ability to absorb shocks, properly cushion steps, and support arches. If you continue to run in old sneakers, it increases the stress and impact on your legs and joints, which is a surefire way to develop shin splints, stress fractures, or other overuse injuries. You're supposed to replace sneakers after 300 to 500 miles, but that's not too helpful if you're not keeping track of mileage and can't remember the date you bought your last pair.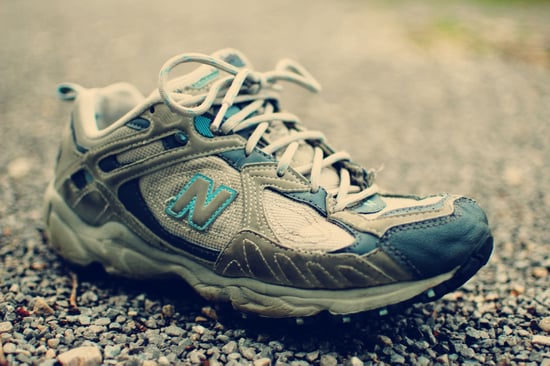 Depending on how hard you are on your shoes, you'll know it's time to buy a new pair when you notice they are becoming too loose, you feel joint or muscle pain while running or after you run, or they're obviously worn with fray or holes. The bottom line is go by how they feel, and if they are not as comfortable or as supportive as you think they should be, it's time to go shopping!
Keep the old pair around for dirty house projects or weekend errands, or, even better, donate them — it's Earth Month after all!
Learn where you can donate your shoes after the break!

Source: Flickr User Don Jamiesrabbits