Which Is the Worst: Pink Eye, Stomach Bug, or the Flu?
Nobody likes getting sick, but 'tis the season. I've seen so many illnesses going around my daughters' school, I shudder to think about catching one. So far so good, though. We've only suffered from minor colds. But we're lucky, because there are some monster viruses out there, and while being sick is the pits, some illnesses are worse than others.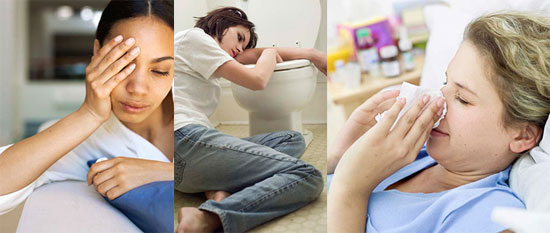 For me, a 24-hour stomach bug is the absolute worst because I hate throwing up. You may feel differently though, so tell me . . .