White Rice Increases Risk of Diabetes
Eating White Rice Increases Your Risk of Diabetes, Study Says
Chances are you already know to avoid those high-carb, low-nutrition white foods like white potatoes, rice, and bread. A new report from Harvard released this week further confirms that regularly eating white rice is not a good idea. The study, published in the British Medical Journal, found that each serving of white rice you eat a day increases your risk of developing type 2 diabetes by 11 percent.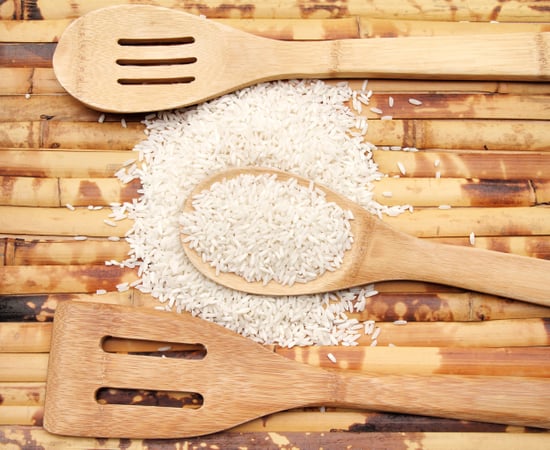 The researchers reviewed data from 352,000 participants, including major studies in Asian populations, where participants ate up to four servings of white rice a day (compared to only one or two servings a week in Western countries). The results of the review found that those who ate the most rice increased their risk of developing diabetes by one and a half times, and in general each 5.5-ounce serving of white rice they ate increased their risk of developing type 2 diabetes by 11 percent.
Numerous studies have already shown that white breads, pastas, and rice lead to a spike in blood sugar levels, which is a risk factor for developing type 2 diabetes. And since white rice is rapidly digested, you'll be more apt to be hungrier sooner (and therefore overeat) if your meal includes a big bowl of the grain. The new finding isn't a reason to avoid all your favorite white foods altogether, but a reminder that regularly choosing more nutritious foods like whole grain bread and pasta or brown rice helps not only keep you full but also reduces your risk of developing chronic disease. Ready to ditch the rice? Here are five grains you should be cooking with instead.