Whole Grain Recipe: Curried Quinoa Salad
Known as the "mother grain," quinoa has become one of my favorite ways to eat carbs. But this whole grain is more than just carbs; one serving provides six grams of protein. If you're struggling with how to fit this whole grain into your diet, you have to try my favorite quinoa recipe — a curry salad featuring mango. It makes for a great packable lunch, and tastes even better the second day.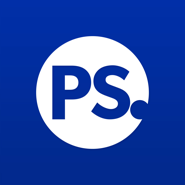 Ingredients
1 1/3 cups uncooked quinoa
2/3 cup plain yogurt (not Greek-style)
Juice of one lime juice, about 1 tablespoon
2 teaspoons curry powder
1/2 teaspoon ground cumin
1/2 teaspoon ground coriander
1/2 teaspoon ground tumeric
pinch of cayenne pepper
2 teaspoons finely grated peeled fresh ginger
1/4 teaspoon salt
1/4 teaspoon black pepper
2 tablespoons canola or peanut oil
1 pound firm-ripe mango, peeled, pitted, and cut into 1/2-inch chunks (2 cups)
1 red, yellow or orange bell pepper, cut into 1/4-inch dice
1/3 cup chopped fresh mint or cilantro
1/2 cup salted roasted peanuts or cashews
4 cups spinach or salad greens
Directions
Rinse quinoa thoroughly. Pour quinoa into pot with 2 2/3 cups of water and bring to a boil. Reduce to a simmer and cover. Cook for 10 to 15 minutes, or until all the water is absorbed.
While quinoa cooks, whisk together yogurt, lime juice, curry powder, spices, ginger, salt, and pepper in a large bowl. Add oil in a slow stream, whisking until combined.
Toss quinoa with curried yogurt and remaining ingredients in a large bowl.
Serve over beds of lettuce either warm or at room temperature.
Serves 4
Information
Category

Salads

Cuisine

Indian