Whole Grain Recipes For Breakfast
Warm and Wonderful Whole Grain Oatmeal Swaps
Warm and satisfying, a hearty bowl of oatmeal is sure to get you through the morning. But if you're bored with this common whole grain, give these four nontraditional breakfast grains a try. If you're curious to know how they compare nutritionally with oatmeal, check out the chart below the recipes.
Creamy Barley With Coconut and Pomegranate Seeds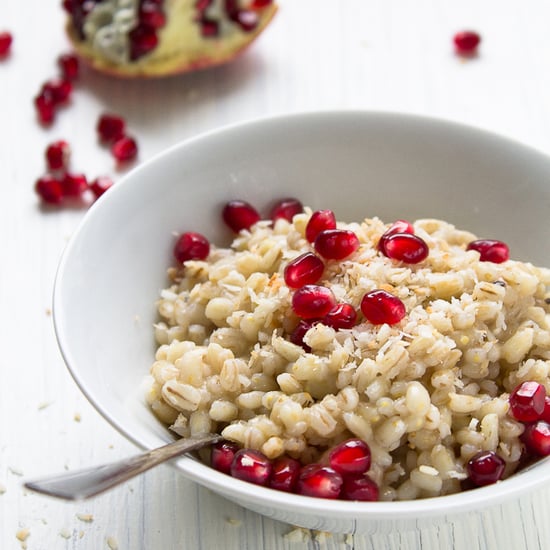 Source: Flickr user Migle
After the barley is cooked, stir in some coconut milk and cinnamon, and top with shredded coconut and fresh pomegranate seeds.
Brown Rice With Blackberries and Nectarines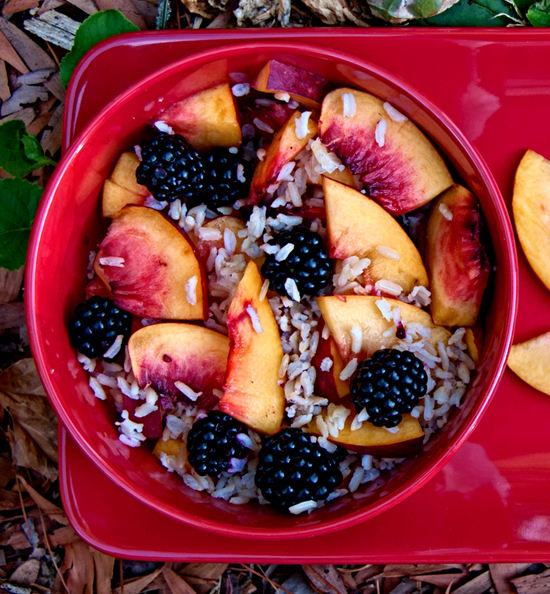 Source: Flickr user helen genevere
Add honey to warm, cooked brown rice and mix it with fresh blackberries, milk, and chunks of nectarines.
Keep reading to learn two other breakfast recipes using buckwheat and quinoa.
Cinnamon Banana Buckwheat Porridge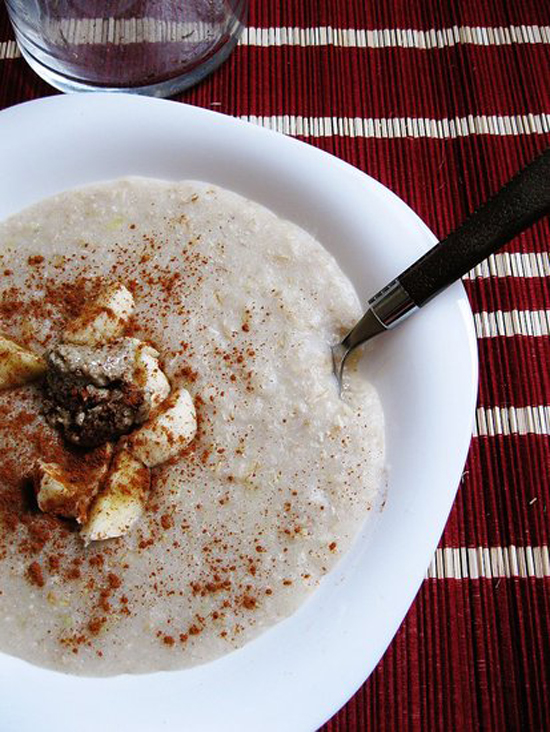 Source: POPSUGAR Fitness Reader Prepel
Grind buckwheat groats with a coffee grinder. Cook in soy milk and water for about five minutes, and then add banana and cook for a couple more minutes. Top with cinnamon and nuts and enjoy.
Maple Quinoa With Greek Yogurt and Fruit

Cook up some quinoa the night before and in the morning, stir in a little maple syrup and top with vanilla Greek yogurt, walnuts, and fresh fruit. Simple, yet irresistibly sweet and filling.
The chart below gives you an idea of how the other whole grains compare to oatmeal, so you can choose one based on your nutritional needs.