Whole Wheat Pizza Dough
Yes, Please! Whole Wheat Pizza Dough
Pizza is often called an off-limits food, but it doesn't have to be. I make my own pizza dough at home; I use a ton of flavorful veggies, and I also use goat cheese because it has such a distinct flavor that a little goes a long way. (Part-skim mozzarella works great too.) And, believe it or not, whole wheat flour is great for pizza crust. Besides tasting good, it's better for you and most people won't know the difference — especially because they'll be so impressed that you made your own homemade pizza!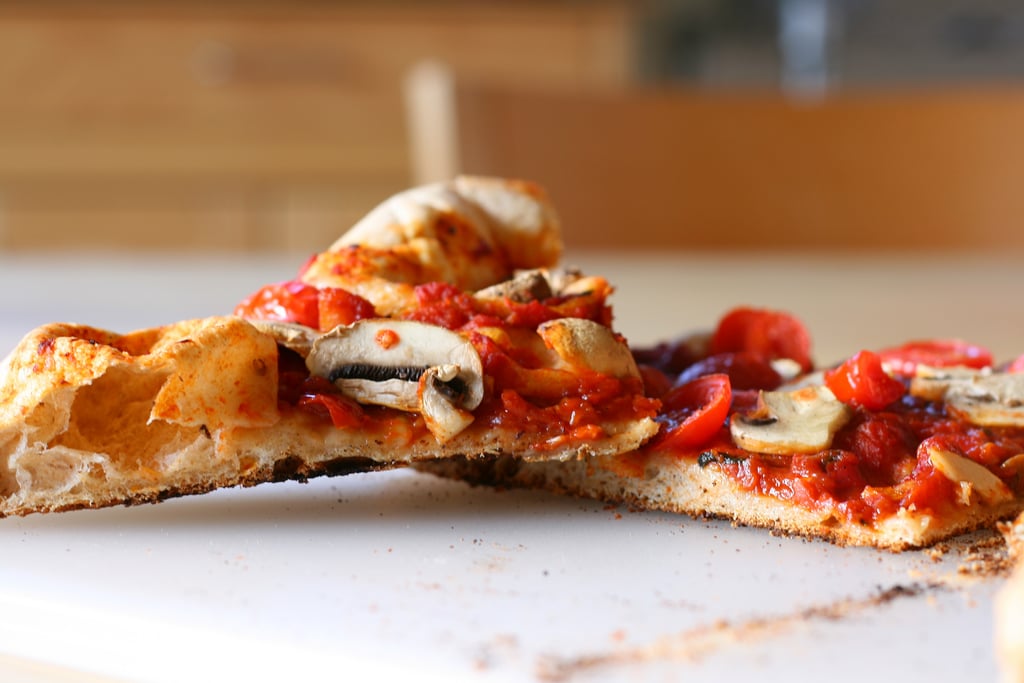 This is a great pizza dough recipe to make ahead of time. You can store the dough in the fridge for up to three days or freeze it for later use. Get creative with your healthy toppings, and get your family and friends involved in making their own mini-pizzas. Once your dough is topped and ready to go, brush it with a little olive oil and pop it into a 500-degree oven for about 10 to 15 minutes.
See the pizza dough recipe when you read more.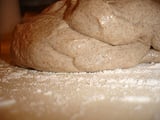 Ingredients
1 packet of dry yeast
1 cup warm water
2 cups whole wheat flour
1 cup all-purpose flour
dash of kosher salt
1 tablespoon olive oil
Directions
Add dry yeast to water in a medium-sized bowl. Set aside until the mixture gets foamy. This should take about 5 minutes.
Add flour and salt in stand mixer bowl. Attach dough hook to the stand mixer and run on low to combine, then slowly add the yeast mixture. Knead until smooth, about 7 to 10 minutes. During the last 20 seconds of kneading, add olive oil.
Form dough into a ball and place back into the stand mixer bowl. Cover bowl with a damp dish towel or plastic wrap; set aside until dough rises to double its size, about 45 minutes to an hour. Once the dough has risen, punch down and form into shape and size of desired pizza crust.
*If you feel like your dough is too wet and not smooth enough, you can add up to 1 cup of additional flour to the recipe.

Source: Flickr user merelymel13
Information
Category

Breads, Pizza Dough

Cuisine

Italian
Source: Flickr user mccun934
Got a similarly delicious recipe? Head on over to the Healthy Recipe community group and share one of your own.