Why Beans Are Good For You
Beans: Good For Your Wallet, Waist, and Health
Beans can be used in almost any recipe, for any occasion. From appetizer dips to soups and salads, this is a pantry staple to always have on hand. The reasons are almost endless; read on to learn how beans benefit everything from your pockets to your zipper.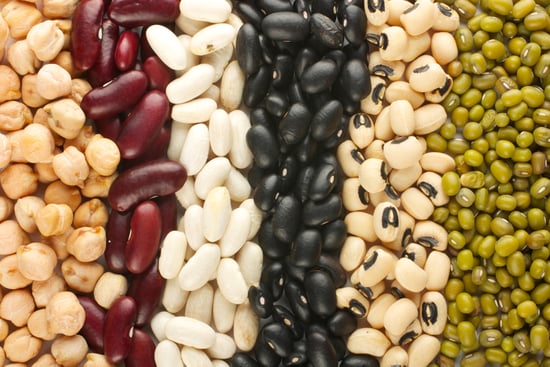 Cost: Beans are an inexpensive ingredient that is available both canned and dried. Since they don't perish, you can stock up on them when there's a sale at the store, meaning you always have the makings of a protein-rich meal. Add veggies or broth to the mix, and you won't even hover above the $5 mark.
Benefits: Legumes are an excellent source of protein, having similar amounts to meat, but with the added fiber bonus (as well as less fat). One cup of cooked beans contains nearly half a women's daily recommended fiber dosage, where meat contains none. In addition to trumping meat on the fiber scale, there's no need to worry about hormones or antibiotics with beans. With the exception of added sodium to canned beans, what you see is what you get with this naturally colorful assortment. The tops picks for antioxidants are small red beans, red kidney beans, and pinto beans.
Versatility: Garbanzo, soy, pinto, black, kidney — the list of beans goes on. The recipes for these hearty ingredients are also endless. Beans can be added to soups, salads, and rice. Mashed up, they make a great dip recipe. Beans even work well in desserts.