Why Do You Ride a Bike?
Why Do You Ride?
Ever since taking the car-free challenge, I have been biking about town a lot more and love fitting in a little fitness by biking my girls to school. Cycling is also my favorite form of cardio — I see a big hill and I want to climb it on two wheels. Whether you're a biking newbie or a seasoned urban biking vet, there are plenty of reasons to ride. It's fun, it's good exercise, and it's an eco-friendly way to get around. So what's your reason?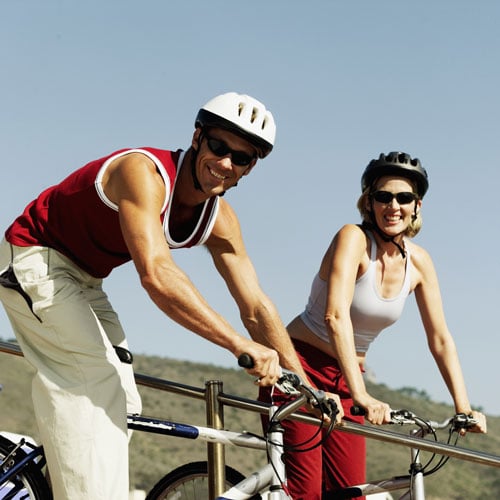 Remember, we're giving away an Escape hybrid bike from Giant. It's one sweet ride!