Why Does Running Make My Nose Run?
Let's Confess: Does Your Nose Run When You Run?
Taking your run outdoors can be a fantastic change of pace. A new environment can do wonders, and we know that running outside can be truly challenging. My one gripe with taking my run off the treadmill comes from my sinuses. I was completely fascinated — and equally grossed out — at how my nose reacted once I hit the pavement in my local park. I was trying to keep it together and not be concerned with how I looked, but I found myself feeling really uncomfortable and hoping I wouldn't bump into a friend or co-worker. Grabbing some tissues for the ride has helped with that struggle, but I was still interested in why this was happening.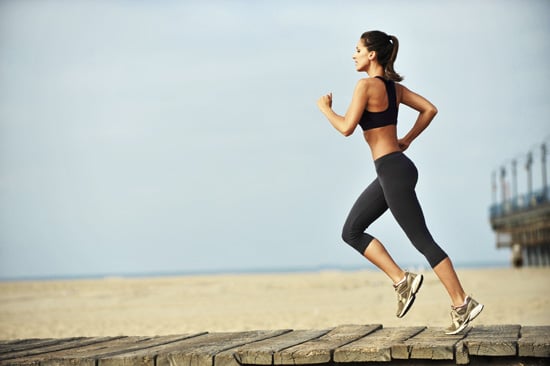 While there are plenty of weird workout woes that can happen to your body, a runny nose is fairly common. Known as exercise-induced rhinitis, the exercise itself can be the trigger, but sometimes it's the combo of the activity plus an allergy or environment factor (like the weather) that can make your nose turn on like a faucet.
Now that I've confessed, it's time to tell me about your experience, and if you've got any tips to help you boogie along on your run!