Why Grocery Shopping Often Is Healthier
Weight Loss Tip: Food Shop More Often
Committing to a healthy lifestyle brings a load of changes to your routine. While spending more quality time at the gym is essential, there's another location you might not be expecting to get as well acquainted with: the grocery store.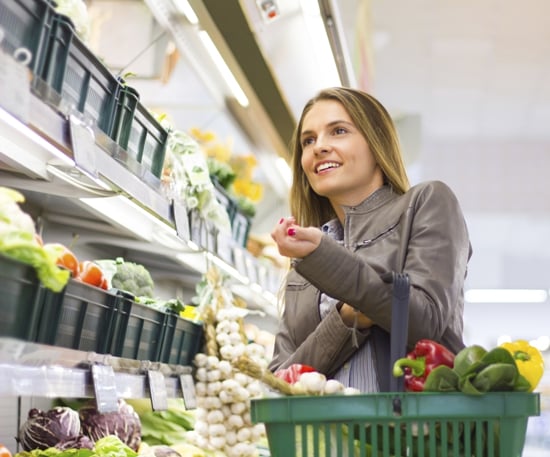 When you start making big changes in your diet, the days of frozen dinners and junky takeout are occasional occurrences, not everyday activities. Having healthy essentials in the pantry to complement all the fresh produce and protein is a great start, but it's not enough on its own. To offer the body all the nutrients and fuel it desperately needs, heading to the grocery store more often becomes another healthy ritual — and a necessity. The fresher foods that offer the highest quality of nutrition don't last as long as their preservative-laden counterparts and alternatives. Not sure how to make the most of your time at the store? Keep reading for helpful and healthy grocery tips.
Pencil it in: Just like your gym routine, stay committed to your healthy food shopping dates. Leave yourself a calendar reminder, write it down in your planner, whatever you have to do to make sure you show up at the store instead of dialing in unhealthy comfort foods.
Try an app: If your shopping lists are disorganized and you always manage to forget something, try out a healthy grocery app to help keep you on track. Not only do some of these apps help organize your list, they also offer beneficial nutrition information to help you make healthier choices.
Plan ahead: Concerned about the process being cost-effective? Don't just show up and guess what you'll need for your healthy week. Take some time over the weekend to plan out what you'll be cooking all week. Remember that certain healthy dinners create even better leftovers for brown-bag lunches.