Why Guilt Doesn't Work For Weight Loss
Weekend Weight Loss: Stop With the Guilt
Everyone indulges, which is OK because when it comes to weight loss, an overly structured diet can set people up for failure.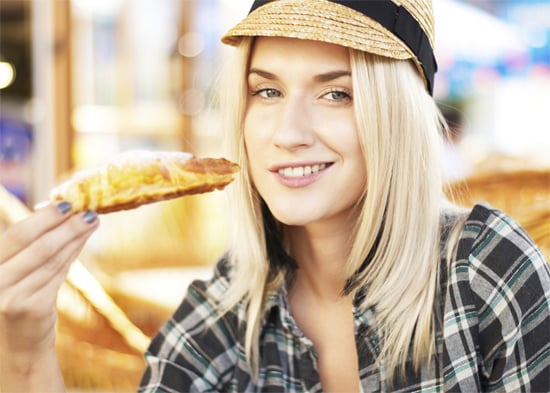 Contrary to popular belief, feeling bad or shameful about food choices will not support a shift toward a healthier lifestyle. Health psychologist and Stanford lecturer Kelly McGonigal, PhD, explains, "If you focus on self-criticism, you'll be like a laser on it. Think about what you want to turn towards instead. The ability to say no to something is the hardest form of self-control. Turning towards 'I will' gives us the power to stay in the race even when you're exhausted."
In a study, psychologists set out to look at the implications of self-compassion on eating habits. The researchers found that women who received a self-compassion message after eating a doughnut ate less candy than those weren't reassured with the message that everyone indulges sometimes.
The most important thing is to not allow a minor indulgence over the weekend get in the way of continued success. Being kind to yourself — even after a "mistake" — is the better option that will allow you to reach your goals. Just be sure to head back to the gym on Monday!