Why It's Important to Wear Sunscreen Every Day
Do You Apply Sunscreen Every Day?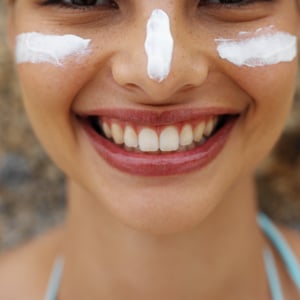 With Summer officially here and sunny days the norm, wearing a sunscreen has never been so important. Even though I always wear sunscreen on my face, I am not very good at remembering to wear it on other parts of my body. Dumb, I know. But after returning from the beach with a slight sunburn, I've been doing my best to apply it to the rest of my body every day too. By investing in a moisturizing sunscreen I've made it easy on myself because I don't have to put on a sunblock before a moisturizing lotion.
Besides preventing sunburn, wearing a UVA/UVB sunscreen is defense against wrinkles, sun spots, and, most importantly, skin cancer. And while it might be a pain to do this every morning, it's worth the benefits. How about you . . .