Why Late-Night Dinners Disrupt Sleep
Healthy Living Tip: For Better Sleep, Don't Eat So Late
There are only so many hours in the day, but sometimes we pack everything in right up until bedtime. With so many obligations, it's easy to not sit down for dinner until late at night. If you jump into bed right after, however, that late-night meal may be the reason why you're not getting a good night's sleep.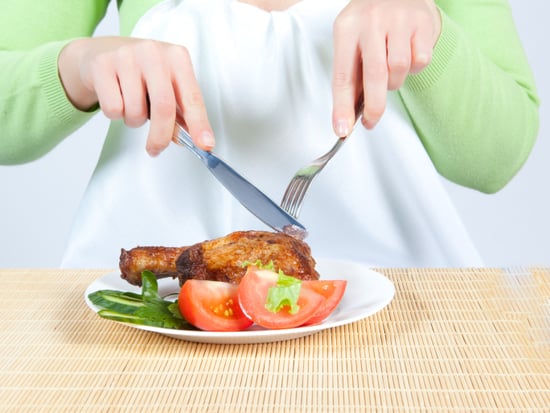 Late-night dinners can trigger digestive issues and make getting a good night's sleep impossible, causing you to toss and turn all night. If that's not enough of a reason to move up your dinner time, maybe this will be: a recent study found that those who ate dinner late at night ended up consuming more calories and fewer fruits and vegetables than those who ate before 8 p.m. If you're following a weight-loss plan, getting better sleep and eating an earlier dinner should be at the top of your to-do list.
If you find that you don't have time in the evening to eat an earlier meal, check your schedule; you may need to move your workout to the morning or lunchtime, find quicker ways to work out effectively at night, or eat dinner before you tackle the rest of your evening obligations. And make a quick 30-minute meal when you get home so you can enjoy an early dinner as well as a restful night's sleep.