Why Mold in Your Home Is Unhealthy
Healthy Home: Why You Need to Zap Mold
Mold gets a bad rap, and for good reason. That black infestation creeping around your bathroom, basement, or other humid room is not only unsightly but also can be hazardous to your health. If it spreads too much, the spores circulate around your home (including dry areas) and get into your airways. If you have sensitivities or allergies to the stuff, breathing in too much mold can mean stuffy noses, irritated eyes and skin, or wheezing — or, more seriously, fever and shortness of breath. It can also trigger asthma attacks.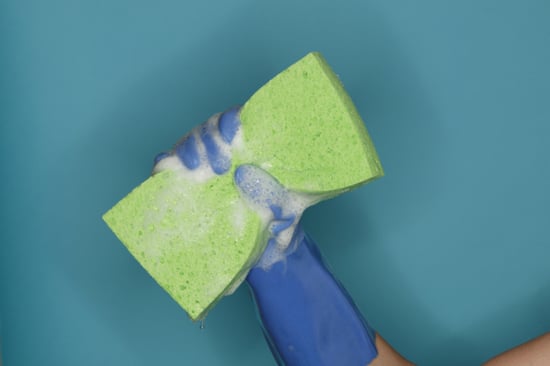 Even if you are healthy, however, mold is a problem. A recent study found that healthy people experienced coughing and wheezing when exposed to mold, and it can also cause lung infections or other chronic problems. And while there are several different types of common household molds, there's no need to try to figure out which one you have — if you see mold, you've got a mold problem! So what can you do to make sure your house is healthy and mold-free? Read on for tips on dealing with mold.
To prevent mold, keep humidity levels in your house to between 40 to 60 percent and ventilate moist areas as much as possible. If you're shopping for a humidifier to make your dry indoor air more comfortable, look for one that can measure the relative humidity in your home and make sure you clean it out to keep it from growing mold itself.
If you have a mold problem, don those rubber gloves and protective eyewear, grab the bleach and soap, and scrub and disinfect any moldy areas in your home.
If you think you are reacting badly to mold, consult your doctor, who may refer you to a specialist to find out if you have any allergies or sensitivities or if you have an infection.