Why People Become Addicted to Exercise
Are You Addicted to Exercise?
If you're feeling tired, down, or otherwise out of sorts, exercise can do wonders to help you feel better. That's because exercising releases endorphins, chemicals that tap into your brain's feel-good center.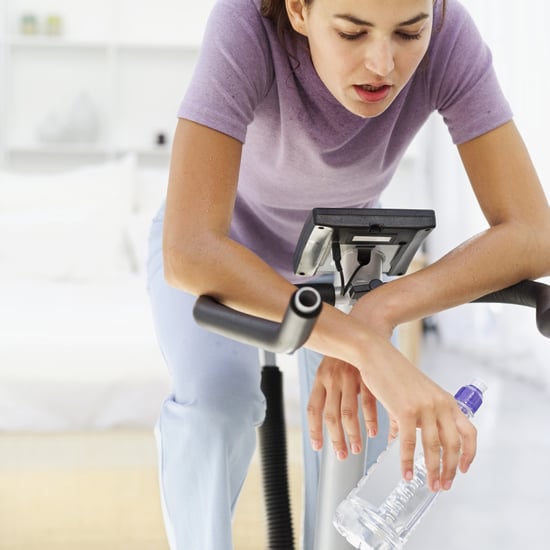 It's no wonder, then, that exercising is on the list of activities, from eating dessert to sex, that people can become addicted to. In fact, in a recent New York Times article, researchers said that compulsive exercisers act much like drug addicts in regards to their daily workout: "tolerance, craving, withdrawal, and the need to exercise 'just to feel normal.'"
Of course, like any addiction, being addicted to exercise is no joke; it can cause anything from headaches to injuries to a weakened immune system — here are more signs that you are exercising too much. But many people profess to feeling out of sorts if they miss a workout, or how much they love experiencing that "runner's high." Are you one of them? Have you ever been addicted to exercise?