Why Races Lead to Weight Loss
It's on! Race to Your Ideal Body
If you're struggling with dropping those last few pounds, then ditch the diet and race to your dream body — literally! Instead of getting frustrated, sign up for a race and start seeing results. Unlike the gym or diets, entering a race will keep you on track and motivated. It doesn't have to be a marathon, either; there are several beginner-friendly options like triathlons and 5Ks just for women. Between the deadline and a training plan, there are a lot of reasons why a little competition should have you well on your way to your fitness goals.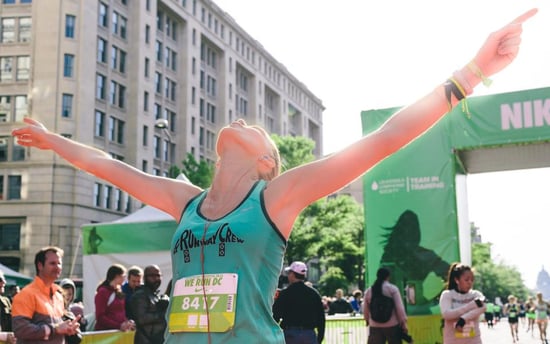 There's a deadline: A set date means a set goal. With the race marked on your calendar, there is little room for procrastination or excuses. Because you have to be in shape by a certain day, it offers you all the more reason to create a schedule and visualize your dream body by a specific date.
There's a plan: When it comes a training, find something that works for you: a friend, group, or program. To start, consider training plans for a sprint triathlon, half marathon, or a marathon. Remember, you don't have to do it alone. Training with a motivating partner is a great way to hold you accountable, and many races have local training clubs leading up to race day (that information can be found on their webpage).
There's money involved: Races aren't free. On average, entry fees are about $100 — a bargain considering most diet programs. With money on the line, this is all the more reason to follow through and get the most bang for your buck. Aside from your hot body, you'll probably walk away with loads of swag, too — win.
There's variety: Let's be honest — diets can be bland, and the gym can be routine. Training for a race (especially a triathlon) allows you mix it up. Between strength training at the gym and hitting the pavement outdoors, there are several way to keep it fresh and prevent boredom.
There's a lot of fun to be had: Signing up for your first competition can be nerve-racking, but ultimately it's fun. Not only will you be training toward your goals, but also, you'll develop friendships and learn a lot about yourself along the way. Don't forget about the postrace parties, either. There's rarely a race without a celebration that doesn't include food or dancing!