Why Soda Is Bad For Weight Loss
Weight-Loss Tip: Stop With the Soda
Drinking soda is one of the easiest ways to sabotage weight-loss progress. This sticky, sweet substance offers little in nutrients, but a lot in sugar. Even if you only drink diet cola, there are health risks, too, including type two diabetes and stroke. If you're not convinced about the internal benefits of giving up soda, you may be surprised that the daily habit has been linked to weight gain.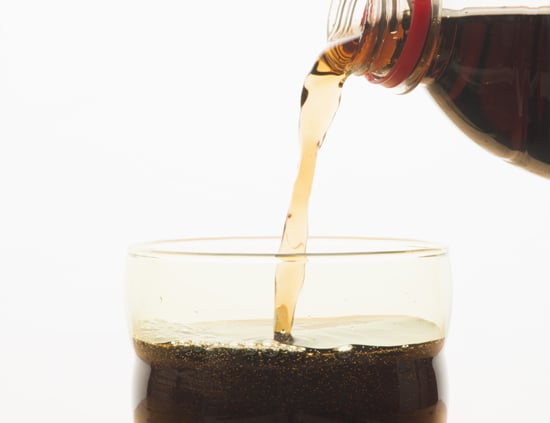 Studies have shown that individuals who drink two diet sodas a day or more had waistlines that were 500 percent larger than the nondrinkers. But if you just love the effervescence of carbonated soda, you don't have give up all the bubbles. Instead, choose sparkling water with a squeeze of fresh lemon for extra detox power. For those worried about quitting cold turkey, try Dr. Oz's 28-day soda-quitting plan to ensure your success.
Are you getting serious about your health this year? If a trip to Mexico, a Vitamix, and a ton of new gear sweetens the deal, enter Get Fit For 2013 Giveaway for the chance to win. You'll receive quick healthy living tips — just like this one — delivered directly to your inbox.