Why Strong Quads Are Important For Runners
3 Reasons Why Runners Should Stretch and Strengthen Quads
While running is a great workout for your lower legs, your quadriceps need extra attention. Here are three reasons why runners should stretch and strengthen the thigh muscles in addition to a normal running routine.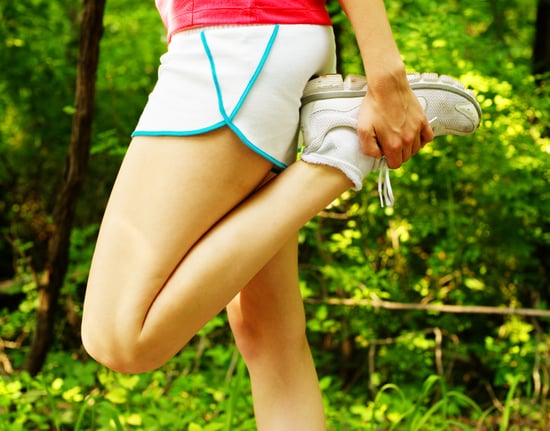 You'll become a better runner: Strong quads help power you up hills and launch you forward as you step, so it's important to work on the muscles.
You'll be less prone to common injuries: Tight quads are often the culprit when it comes to painful runners knee, and weaker quads can lead to strain that requires you to suspend your running practice. That's why it's so important to stretch your quads regularly, and especially after your runs.
You'll experience less fatigue: Every runner's felt it; that "dead-leg" feeling of fatigue, even when you've just started. Strengthening your quads helps remedy heavy legs, while stretching quads keeps them loose and flexible for your runs.
Now that you know why paying special attention to your quads is so important, make sure your cross-training includes strengthening moves and stretches to keep them happy. Here are a few ways to do it: