Why Twists Help Digestion
Yoga Twists Keep Things Moving on Thanksgiving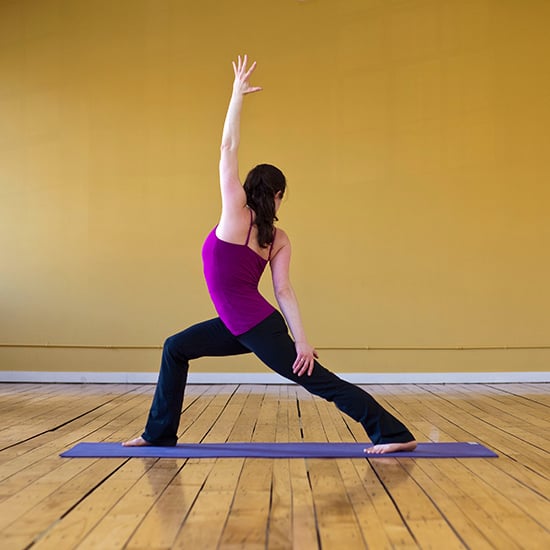 After taking her rocking class full of positive vibes, Daft Punk tunes, and a ton of twists, I spoke to Strala Yoga founder Tara Stiles at a special event at Sports Club/LA. Without being too graphic, I felt like things were really moving in my body after class. Tara and I discussed why these poses are vital for our health from the inside and out — especially during the holiday season.
If something is stuck or trapped in your digestive track, a yoga sequence full of twists is one of the best ways to support your body's needs naturally. "Twists just get things moving," Tara says. Beyond the digestive system, all of your organs will benefit from these twisting postures. Tara explains that it's especially important to get into these twists you choose to work out in a motion that's repetitive to your body, like "running on a treadmill." These big healthy twists bring healthy blood flow and circulation to your entire body.
If you loathe when the twisting portion of your sequence rolls around, Tara offers a helpful tip to make things feel lighter: "move with your breath." Allow every inhale to lift you up and every exhale to move you a little deeper into the twist. Tara says that when you're breathing yourself into a twist, you're not "muscularly putting yourself out there," or compromising the health and safety of your muscles and joints. Not only will this breathing technique keep your body safe, it will make the twists feel way more comfortable! While they can be a big challenge for beginners, you'll learn to appreciate them as your practice progresses over time.
Do you have a favorite twisting pose? Tell me in the comments!
Source: Laughing River Yoga