Why Women Should Lift Weights
Why You Shouldn't Be Afraid of Weightlifting
Plenty of women know how to bust it out in the cardio department but can't understand why they're not achieving the toned muscle definition they desire. Lifting weights can really change the game. If you fear the weight room at the gym, it's time to put those days behind you.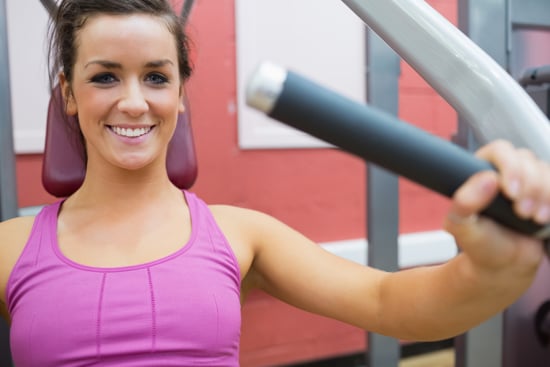 You won't bulk up: Getting bulky isn't a viable excuse anymore for staying away from weights. The age-old saying of weightlifting naysayers needs to be put to rest once and for all. Acquiring muscle mass requires testosterone levels that women simply don't have in their chemical makeup. It's quite the opposite — you'll actually accentuate your feminine shape with lifting; muscle burns more calories than fat to help you achieve the definition you've been seeking.
You can handle it: Like anything else, the more you train, the stronger you'll feel. And lifting light weights isn't necessarily the way to go. In fact, one study found that women who lifted heavier weights with fewer repetitions burned more calories and had a bigger metabolic boost than those who lifted lighter weights with increased repetitions. Know how tough you are and push your preconceived notions of what your body is capable of handling. If you're not sure where to start, read up on these essential weight room tips to get going.