Why Work Out in the Morning?
Another Reason to Run in the Morning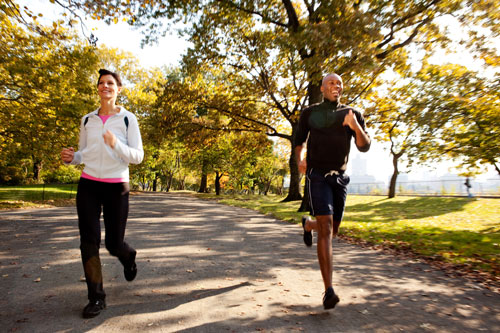 I've been taking advantage of the early sunrise and running before my family wakes up. It takes a bit of discipline, but it's so nice to check something off the daily to-do list before 7:00 a.m. Aside from patting myself on the back while brewing my cup of Joe, early morning exercise can translate into a more productive workout. The hormone cortisol, which helps break down fat for fuel, is higher in the early morning — it rises with the sun. This boost in cortisol can add a bit of power to your morning run, helping you to run a bit further and with a bit more speed. When you're debating with yourself to run or not to run next time your alarm rings, hopefully this tidbit will get you up and running.