Why You Should Eat Before a Workout
Trainer Tip: Yes, You Need to Eat Before a Workout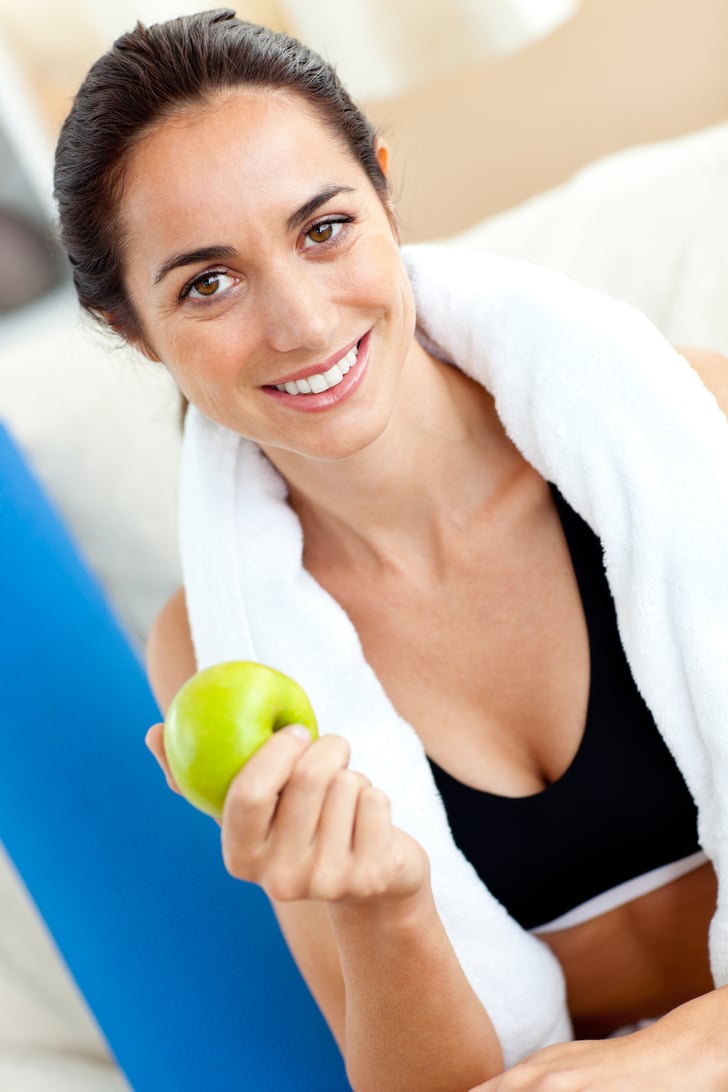 To eat before a workout or not to eat — the answer can depend on a lot of factors. Eating before a workout can cause stomach discomfort, while forgoing food can lead to a lackluster performance; also, conflicting studies have shown both a benefit and no difference in the amount of fat burned when participants ate before a workout versus when they didn't. Adding to the debate: while some trainers (like CrossFit ambassador Yumi Lee) recommend exercising in the morning without eating first in order to boost your metabolism, others, like trainer Holly Perkins, recommend the opposite for the most calorie burn.
"The point of a workout is to go into it supremely hard, so you can push yourself. Your body is a machine," Holly says. Eating something before a workout, she says, ensures you work your hardest so you are building the most amount of muscle possible, which will help boost your metabolism and burn off the most calories. "When you become more fit, you burn off more body fat," she explains.
Holly, who is a Promax Nutrition ambassador, also reminds us that what you eat — and when — counts. She recommends foods that are high in carbs and protein but not in fat; while peanut butter may have lots of protein, she says, the fat content will slow down the transmission of protein to your muscles.
When you can't eat a balanced meal 90 minutes before a workout, Holly suggests that you eat an easily digestible protein- and carb-rich snack 30 minutes before you head out, such as a protein bar. Even if you stay away from refined sugars for the rest of your diet, those carbs are exactly what you need to give yourself a burst of energy before an intense workout. "Your food around your workout should not mimic your food throughout the day," she explains.
What about you? Do you exercise on an empty stomach?