Why You Should Eat Leafy Greens
3 Reasons to Love Leafy Greens
You've probably been told since you were a kid to eat your veggies, and perhaps none are as important as those leafy greens. And for good reason. Here are three important reasons to get more leafy greens in your diet.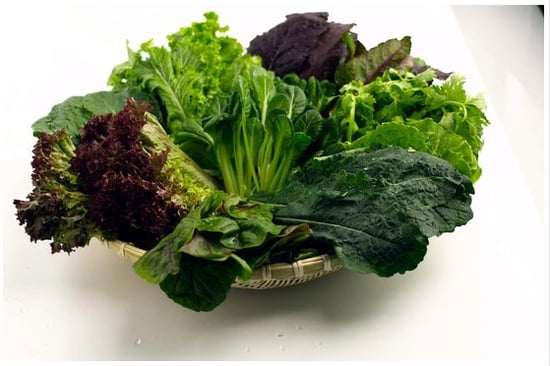 They're packed with nutrition: Leafy greens pack a lot of nutrients in just one serving. For example, a cup of raw spinach gives you more than your daily recommended daily intake of vitamin A, which is crucial for healthy skin, eyes, and teeth (if you think that's impressive, check out the rest of this chart — a cup of romaine lettuce gives you twice the amount of vitamin A!). Other important nutrients you can find in greens include magnesium (an essential mineral that helps keep your body and mind feeling alert, relaxed, and functioning properly), iron, vitamin C, and cancer-preventing phytonutrients. Not only that but greens like spinach, kale, and bok choy give your body a healthy dose of calcium.
They're versatile: You don't have to chow down on a salad every day; leafy greens can be added to any number of meals. Sauté leafy greens in a bit of olive oil and seasoning for a healthy warm side, or steam the leaves for a few minutes to maintain even more of the nutrients. You can even sneak raw leaves into a juice or smoothie to get much-needed nutrients without having to go the salad route. For an indulgent way to sneak leafy greens into your diet, try making these vegan brownies with spinach baked right in!
They help you detox: The nutritious benefits of leafy greens don't stop at disease-fighting vitamins and minerals. Leafy greens like kale, spinach, and chicory contain high levels of chlorophyll, which help your body detox and alkalize. Cabbage and other cruciferous veggies like broccoli, kale, and turnips help detox your body by promoting better liver function.
Have we convinced you? Try these five fast and easy ways to sneak veggies into your diet.