Why You Should Exercise
Stick With It: Why Exercise Isn't Just About Looking Good
Those snug jeans, courtesy of an indulgent holiday season, may be the real reason you're hitting the gym in the New Year, but it shouldn't just be about losing pounds. Regular exercise is one of the best ways stay healthy, happy, and out of the doctor's office.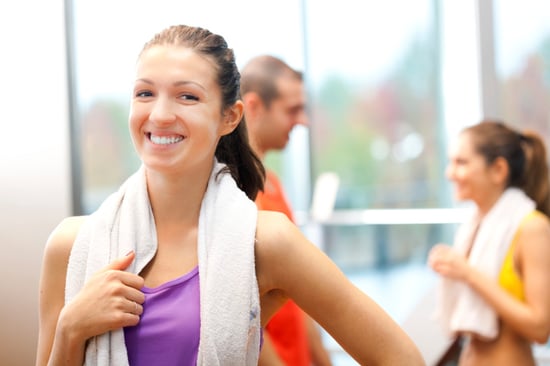 The fact that exercise is good for your health isn't a mind-blowing fact, but knowing that you're not just working out to lose weight can be the motivation you need to keep going, especially when you feel like you're not seeing results fast enough. If you're in need of a little motivation, here are four non-weight reasons you should pat yourself on the back after you finish your workout for the day.
Disease fighting: Regular exercise helps reduce your risk of many diseases — like stroke, heart disease, and cancer — and is an easy way to stack the longevity odds on your side. In fact, a recent study found that adding 2.5 hours of exercise a week lowered the risk of recurring cancer in hundreds of patients by 40 percent.
Better body awareness: Exercise helps condition your body so your body moves better even when you're not staring at yourself in the gym mirror. Teaching your muscles how to correctly move helps you react when you slip and fall, for example, or when you're trying to lift a heavy bag of groceries.
Sense of accomplishment: Like any hobby or skill, there's a learning curve when it comes to a new workout routine. But if you stick with your routine, you'll soon notice your progress in more ways than the dropping numbers on the scale. Whether it's being able to run three miles without stopping or being the person in class that everyone watches to understand the exercise, you may surprise yourself with your new exercise skills.
Feeling better: Notice how there's more pep in your step after your morning run? Exercise releases feel-good endorphins that raises your mood throughout the day, and also relieves stress and tension. Another way your workout makes you happier: exercising regularly also helps you get a better night's sleep, so you're not cranky and fatigued the next morning.